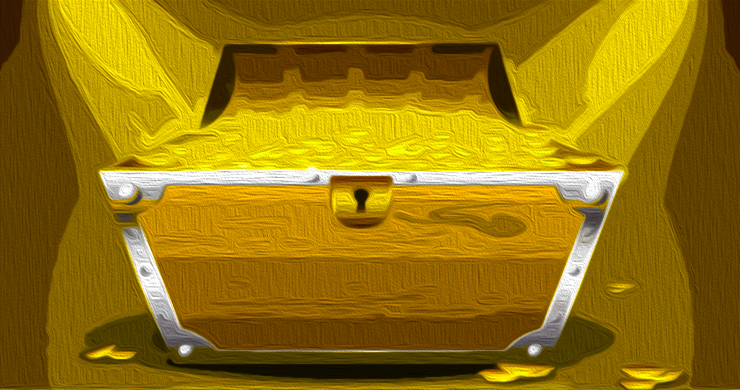 Bitcoin's Price Consolidates as Positive Momentum Slows
Bitcoin, the world's largest cryptocurrency by market capitalization, has managed to hold above the $35,000 level despite a slowdown in positive momentum over the past week. On November 8, BTC closed at $35,369, showing signs of stability in the face of market fluctuations.
Global Markets Await Remarks from U.S. Federal Reserve Chairman
On November 8, 2023, global markets experienced mixed signals as investors eagerly awaited remarks from U.S. Federal Reserve chairman Jerome Powell. The focus of these remarks was on how central bankers would respond to the recent decline in Treasury bond yields. Despite this uncertainty, cryptocurrency markets, including bitcoin, remained resilient and continued to trade above the $35,000 mark.
Technical Indicators Suggest Short-Term Downward Pressure
Technical indicators indicate that bitcoin may face some short-term downward pressure. The relative strength index (RSI), a momentum oscillator, currently sits at 77, which is considered overbought territory. Additionally, the Stochastic oscillator shows a reading of 75, confirming overbought levels. The commodity channel index (CCI) is at 76, reflecting recent upward price action.
Moving Averages Paint a Bullish Picture
Bitcoin's moving averages paint a bullish picture in both the short and long term. The 50-day exponential moving average (EMA) is at $31,113, while the 50-day simple moving average (SMA) is at $29,927. BTC is comfortably trading above both averages. The 100-day exponential moving average is at $29,612, and the 100-day simple moving average is at $28,562. Bitcoin remains well above these mid-term averages and resistance points.
The long-term moving averages also provide significant support levels. The 200-day exponential moving average is at $28,327, and the 200-day simple moving average is at $28,512. Bitcoin's ability to hold above these levels indicates sustained buyer interest over the past seven days. However, the overbought readings on momentum oscillators suggest that a consolidation or minor pullback may occur before BTC can resume its upward trend.
Conclusion: Bitcoin's Technical Picture Remains Constructive
Overall, Bitcoin's technical analysis suggests a constructive outlook, although a pause or minor correction may be on the horizon following the recent rally. As long as the price remains above the key $30,000 support level, the longer-term uptrend remains intact. However, a break below $30,000 would put the bulls back on the defensive.
Stay updated with weekly price analysis by registering your email:
What are your thoughts on today's bitcoin price action? Share your opinions in the comments section below.
Frequently Asked Questions
What does a gold IRA look like?

For people who are looking to invest in precious materials, Gold Ira account accounts provide tax-free investments.
You can purchase gold bullion coins in physical form at any moment. You don't have to wait until retirement to start investing in gold.
An IRA allows you to keep your gold forever. Your gold assets will not be subjected tax upon your death.
Your heirs can inherit your gold and avoid capital gains taxes. And because your gold remains outside of the estate, you aren't required to include it in your final estate report.
First, an individual retirement account will be set up to allow you to open a golden IRA. After you have done this, an IRA custodian will be assigned to you. This company acts as an intermediary between you and IRS.
Your gold IRA custodian will handle the paperwork and submit the necessary forms to the IRS. This includes filing annual reports.
Once your gold IRA is established, you can purchase gold bullion coins. The minimum deposit required to purchase gold bullion coins is $1,000 A higher interest rate will be offered if you invest more.
Taxes will apply to gold that you take out of an IRA. If you're withdrawing the entire balance, you'll owe income taxes plus a 10 percent penalty.
You may not be required to pay taxes if you take out only a small amount. However, there are exceptions. If you take out 30% of your total IRA assets or more, you will owe federal income taxes and a 20 percent penalty.
You shouldn't take out more then 50% of your total IRA assets annually. A violation of this rule can lead to severe financial consequences.
What are some of the benefits of a gold IRA

It is best to put your retirement money in an Individual Retirement Account (IRA). It's not subject to tax until you withdraw it. You have total control over how much each year you take out. There are many types available. Some are more suitable for students who wish to save money for college. Others are made for investors seeking higher returns. Roth IRAs, for example, allow people to contribute after they turn 59 1/2. They also pay taxes on any earnings when they retire. These earnings don't get taxed if they withdraw funds. This type of account might be a good choice if your goal is to retire early.
The gold IRA allows you to invest in different asset classes, which is similar to other IRAs. Unlike a regular IRA that requires you to pay taxes on the gains you make while you wait to access them, a gold IRA does not have to do this. People who want to invest their money rather than spend it make gold IRA accounts a great option.
Another benefit to owning IRA gold is the ability to withdraw automatically. It means that you don't have to remember to make deposits every month. To make sure you don't miss any payments, you can also set up direct deductions.
Finally, gold is one of the safest investment choices available today. It is not tied to any country so its value tends stay steady. Even in times of economic turmoil, gold prices tend not to fluctuate. Therefore, gold is often considered a good investment to protect your savings against inflation.
How is gold taxed by Roth IRA?

An investment account's tax rate is determined based upon its current value, rather than what you originally paid. All gains, even if you have invested $1,000 in a mutual funds stock, are subject to tax.
However, if the money is deposited into a traditional IRA/401(k), the tax on the withdrawal of the money is not applicable. Dividends and capital gains are exempt from tax. Capital gains only apply to investments more than one years old.
Each state has its own rules regarding these accounts. For example, in Maryland, you must take withdrawals within 60 days after reaching age 59 1/2 . Massachusetts allows you up to April 1st. And in New York, you have until age 70 1/2 . To avoid any penalties, plan your retirement savings and take your distributions as early as possible.
Should You Buy Gold?

Gold was a safe investment option for those who were in financial turmoil. However, today many people are turning away from traditional investments such as stocks and bonds and instead looking toward precious metals such as gold.
The gold price has been in an upward trend for the past few years, but it remains relatively low compared with other commodities like silver or oil.
Experts think this could change quickly. Experts believe that gold prices could skyrocket in the face of another global financial crisis.
They also mention that gold is becoming more popular due to its perceived worth and potential return.
These are some important things to remember if your goal is to invest in gold.
First, consider whether or not you need the money you're saving for retirement. You can save for retirement and not invest your savings in gold. Gold does offer an extra layer of protection for those who reach retirement age.
Second, you need to be clear about what you are buying before you decide to buy gold. Each one offers different levels security and flexibility.
Don't forget that gold does not offer the same safety level as a bank accounts. Losing your gold coins could result in you never being able to retrieve them.
Don't buy gold unless you have done your research. If you already have gold, make sure you protect it.
How much do gold IRA fees cost?

The Individual Retirement Account (IRA), fee is $6 per monthly. This fee covers account maintenance fees, as well any investment costs that may be associated with your investments.
If you wish to diversify your portfolio, you may need to pay additional fees. These fees vary depending on what type of IRA you choose. Some companies offer free checking accounts, but charge monthly fees to open IRA accounts.
Most providers also charge an annual management fee. These fees range from 0% to 1%. The average rate is.25% annually. These rates are often waived if a broker like TD Ameritrade is used.
Statistics
External Links
How To
Three Ways to Invest In Gold For Retirement

It is crucial to understand how you can incorporate gold into your retirement plans. You can invest in gold through your 401(k), if you have one at work. You may also be interested in investing in gold beyond your workplace. You could, for example, open a custodial bank account at Fidelity Investments if your IRA (Individual Retirement Account) is open. Or, if you don't already own any precious metals, you may want to consider buying them directly from a reputable dealer.
These are the three rules to follow if you decide to invest in gold.
Buy Gold with Your Cash – Don't use credit cards or borrow money to fund your investments. Instead, put cash into your accounts. This will protect your against inflation and increase your purchasing power.
Physical Gold Coins You Should Buy – Physical gold coins should be purchased over a paper certificate. Physical gold coins are easier to sell than certificates. Physical gold coins don't require storage fees.
Diversify your Portfolio – Don't put all your eggs in one basket. Also, diversify your wealth and invest in different assets. This helps to reduce risk and provides more flexibility when markets are volatile.
—————————————————————————————————————————————————————————————-
By: Jamie Redman
Title: Bitcoin Technical Analysis: BTC Price Holds Above $35,000 But Momentum Slows
Sourced From: news.bitcoin.com/bitcoin-technical-analysis-btc-price-holds-above-35000-but-momentum-slows/
Published Date: Wed, 08 Nov 2023 14:31:19 +0000