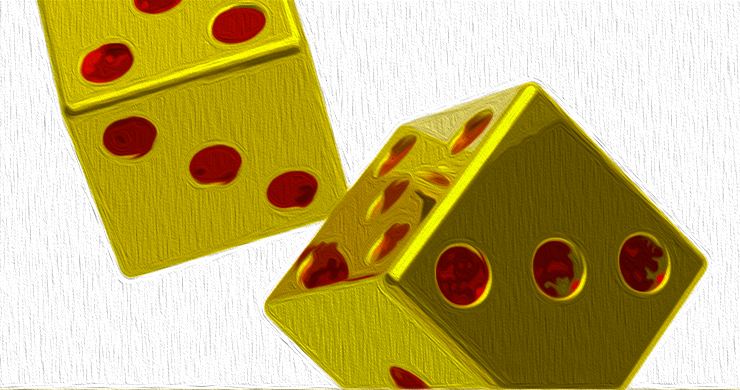 Blackrock's Ethereum ETF Plan
Blackrock Inc., the world's largest asset manager, is making significant strides in the cryptocurrency investment space. The company, through its subsidiary Ishares Delaware Trust Sponsor LLC, has filed a 19b-4 form with the U.S. Securities and Exchange Commission (SEC) to list shares of the Ishares Ethereum Trust on the Nasdaq. This move marks a major development for cryptocurrency investment vehicles.
Regulatory Clarity and the Ishares Ethereum Trust
Blackrock's Ishares Ethereum Trust has already been registered with the Division of Corporations in Delaware. The company has now submitted a 19b-4 registration to the U.S. securities regulator, taking a step closer to providing U.S. investors with a regulated spot exchange-traded fund (ETF) to track the price of ethereum (ETH). The trust is specifically designed to mirror the performance of ethereum's price, taking into account expenses and liabilities.
Investment Exposure to Ethereum
The proposed Ishares Ethereum Trust will issue shares that represent fractional, undivided beneficial interests in the trust's net assets. These assets primarily consist of ethereum held by the Coinbase Custody Trust Company. The ETF aims to offer investment exposure to the price of ethereum through the securities market, eliminating the operational challenges associated with investing directly in cryptocurrency assets.
The Role of CF Benchmarks Index
The net asset value (NAV) of the trust will be calculated daily at the close of the market. The value will be determined based on the CF Benchmarks Index, which compiles ethereum trading data from several leading cryptocurrency exchanges. This approach ensures an accurate reflection of ethereum's market performance.
Continuous Issuance and Redemption of Shares
The shares of the Ethereum Trust will be continuously issued and redeemed in "baskets." These baskets consist of large blocks of shares that are traded for ethereum. Only authorized broker-dealers have the ability to purchase or redeem these baskets. This mechanism helps reduce the volatility of premiums and discounts commonly associated with over-the-counter (OTC) ethereum funds.
Market Impact and Competitor Applications
The announcement of the ETF has already had a positive impact on ethereum's price. Following the news, ethereum experienced a surge of over 13% against the U.S. dollar. The price rose from $1,885 to a peak of $2,135 per ethereum. It is worth noting that Blackrock's filing comes in the wake of similar applications for spot ethereum ETFs by other prominent players in the industry, including Ark Invest, 21shares, and Vaneck with the SEC.
Blackrock's ETF Strategy
Blackrock's ETF proposal aligns with the SEC's recent approval of ethereum-based futures ETFs. It also comes at a time when discussions about the regulation of spot bitcoin exchange-traded products (ETPs) are ongoing. The filing emphasizes Blackrock's strategy to mitigate the risk of losses due to fraud or insolvency that investors may face when holding digital assets on centralized exchanges.
In conclusion, Blackrock's filing to launch the Ishares Ethereum Trust ETF on Nasdaq represents a significant development in the cryptocurrency investment space. This move, along with the recent regulatory approvals and ongoing discussions, showcases the growing acceptance and adoption of cryptocurrencies in the traditional financial landscape. It will be interesting to see how the market responds and how this ETF contributes to the overall growth and maturity of the crypto market.
What are your thoughts on Blackrock's registration for the Ishares Ethereum Trust? Share your opinions in the comments section below.
CFTC

How To
Online buying gold and silver is the best way to purchase it.

Before you can buy gold, it is important to understand its workings. Precious metals like gold are similar to platinum. It's rare and often used to make money due its resistance and durability to corrosion. It is difficult to use so people prefer to buy jewelry made from it to gold bars.
There are two types currently available: legal tender and bullion. Legal tender coins are those that are intended for circulation in a country. They typically have denominations of $1, $5 or $10.
Bullion coin are not intended for investment. However, their value will increase with inflation.
They aren't circulated in any currency exchange systems. If a person purchases $100 worth of gold, 100 grams of the gold will be given to him/her. The $100 value is $100. Each dollar spent by the buyer is worth 1 gram.
You should also know where to buy your gold. If you want to purchase gold directly from a dealer, then a few options are available. First, your local currency shop is a good place to start. You can also try going through a reputable website like eBay. You can also purchase gold through private online sellers.
Individuals selling gold at wholesale prices and retail prices are known as private sellers. Private sellers will charge you a 10% to 15% commission for every transaction. This means that you will get less back from a private seller than if you sell it through a coin shop or on eBay. This is a great option for gold investing because you have more control over the item's price.
An alternative option to buying gold is to buy physical gold. It is easier to store physical gold than paper certificates. But, you still have to take care of it. It is important to keep your physical gold safe in an impenetrable box such as a vault, safety deposit box or other secure container.
A bank or pawnshop can help you buy gold. A bank can give you a loan up to the amount you intend to invest in Gold. Pawnshops are small establishments allowing customers to borrow money against items they bring. Banks usually charge higher interest rates that pawn shops.
Another way to purchase gold is to ask another person to do it. Selling gold is simple too. Contact a company such as GoldMoney.com, and you can set up a simple account and start receiving payments immediately.
—————————————————————————————————————————————————————————————-
By: Jamie Redman
Title: Blackrock Files to Launch Ethereum Trust ETF on Nasdaq, Eyes Spot Crypto Market Entry
Sourced From: news.bitcoin.com/blackrock-files-to-launch-ethereum-trust-etf-on-nasdaq-eyes-spot-crypto-market-entry/
Published Date: Fri, 10 Nov 2023 01:30:03 +0000