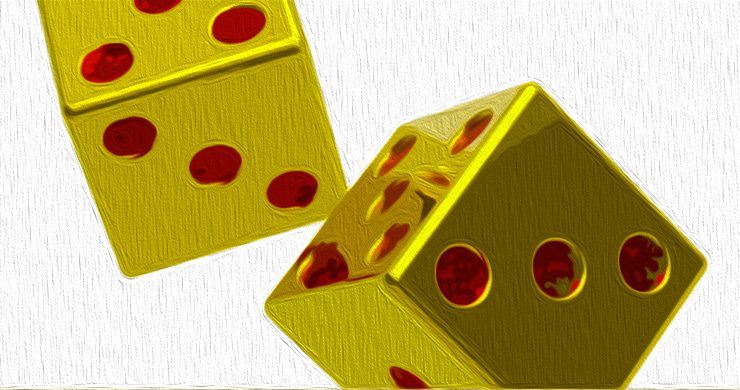 Bitcoin and Ethereum Show Divergent Paths Navigating Uncertain Waters
As November 2023 unfolds, the crypto economy is buzzing with market activity, showcasing a striking performance from bitcoin (BTC) alongside a steady progression from ethereum (ETH). Crypto markets are calm and consolidated at the moment, as market observers and traders wait for the news stemming from the Federal Open Market Committee (FOMC) policy announcement.
Bitcoin
Currently, at the time of writing, bitcoin (BTC) is exchanging hands at $34,388.22 per unit. The leading crypto asset has recorded a 24-hour range between $34,174 and $34,703 per BTC. Bitcoin commands approximately $8.97 billion in global trade volume on Wednesday, and its market cap dominates by 50.9%.
Bitcoin's current state reflects a strong bullish momentum, underscored by its significant price surge over the last fortnight. The relative strength index (RSI) at 79 and Stochastic at 75 both point toward overbought conditions, signaling the potential for a price correction or consolidation in the near term. However, the moving averages tell a different story; with the exponential moving average (EMA) at 33,586 and simple moving average (SMA) at 34,173, both indicators suggest a bullish signal, reinforcing the prevailing upward trend.
Despite the positive price movement, the discrepancy between the oscillators and moving averages necessitates caution. The overbought conditions indicated by the RSI and Stochastic could lead to increased volatility, and traders should be prepared for potential short-term price fluctuations. The moving averages, while bullish, could also be interpreted in conjunction with the caution signals shown by the two oscillators.
Ethereum
Presently, ethereum's (ETH) price is coasting along at $1,796 per unit. ETH has witnessed a 24-hour range of $1,786 to $1,827 per ether. Ethereum's volume is higher than BTC's today with $10.56 billion traded over the last 24 hours. In terms of market dominance, ETH's market valuation amounts to 16.4% of the $1.3 trillion crypto economy.
Ethereum presents a more tempered growth story, with a 3.9% increase in price over the past month. The oscillators, with an RSI of 67 and Stochastic of 76, do not indicate an extreme market condition, suggesting a more stable and neutral environment compared to Bitcoin. The moving averages, with an EMA of 1,771 and SMA of 1,792, provide additional support for a positive outlook, though the growth is not as pronounced as that of Bitcoin.
The steadier price movement of Ethereum, coupled with the less extreme oscillator values, positions ETH as a potentially less volatile option in the current market. However, traders should still exercise caution and consider a range of indicators and market conditions before making trading decisions. The positive trend indicated by the moving averages is a promising sign, but it is crucial to remain vigilant and stay updated with market developments.
Do you think today's FOMC policy announcement will impact crypto markets like Bitcoin and Ethereum? Leave your thoughts in the comments below.
CFTC

How To
3 Ways to Invest in Gold for Retirement

It is crucial to understand how you can incorporate gold into your retirement plans. You can invest in gold through your 401(k), if you have one at work. It is also possible to invest in gold from outside of your work environment. For example, if you own an IRA (Individual Retirement Account), you could open a custodial account at a brokerage firm such as Fidelity Investments. You might also consider purchasing precious metals directly from a trusted dealer if they are not already yours.
These are the three rules to follow if you decide to invest in gold.
You can buy gold with your cash – No need to use credit cards or borrow money for investment financing. Instead, cash in your accounts. This will help protect you against inflation and keep your purchasing power high.
Physical Gold Coins – Physical gold coins are better than a paper certificate. It's easier to sell physical gold coins rather than certificates. Also, there are no storage fees associated with physical gold coins.
Diversify your Portfolio – Don't put all your eggs in one basket. Also, diversify your wealth and invest in different assets. This can reduce market volatility and help you be more flexible.
—————————————————————————————————————————————————————————————-
By: Jamie Redman
Title: Bitcoin, Ethereum Technical Analysis: Market Holds Its Breath for Fed's Upcoming Policy Decision
Sourced From: news.bitcoin.com/bitcoin-ethereum-technical-analysis-market-holds-its-breath-for-feds-upcoming-policy-decision/
Published Date: Wed, 01 Nov 2023 12:00:26 +0000