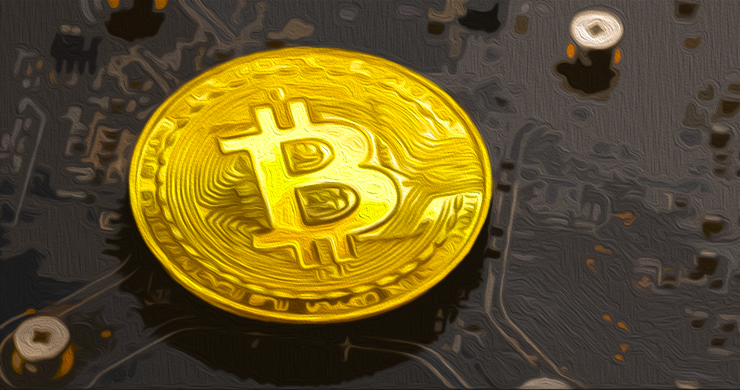 MetaBID, the groundbreaking auction platform, is set to launch its first auctions on November 4, 2023. By harnessing the power of blockchain technology, MetaBID provides a secure and transparent environment for users to participate in thrilling auctions and win highly sought-after digital assets at incredible prices.
Introducing MetaBID
MetaBID is an emerging auction platform driven by blockchain technology. It offers a unique and enhanced auction experience for the new generation of auction enthusiasts. With its secure and transparent features, MetaBID ensures that participants can confidently bid, win, and enjoy rewarding digital assets.
MetaBID enables users to acquire exclusive digital treasures such as Bitcoin (BTC), Ethereum (ETH), Solana (SOL), Crypto Punks, Bored Ape Yacht Club NFTs, and other highly coveted digital assets at prices that defy expectations.
Why Choose MetaBID?
Transparency: All auction parameters, including reserve prices, bidding cycles, and maximum prices, are transparently and permanently stored on-chain before each auction. This guarantees that no rules are changed during the auction process, providing clarity and assurance to all participants.
Audited by Certik: The bidding code of MetaBID has undergone a rigorous audit by Certik, a leading blockchain auditing firm. This audit ensures that the bidding mechanisms are fair, efficient, trustworthy, and free from vulnerabilities.
On-Chain Reliability: Vital auction details and assets are recorded on-chain, ensuring fair play. No asset can be double-auctioned, and the rules are clear and unchangeable for all participants before the start of an auction.
Secure Transactions: MetaBID prioritizes security, encrypting all transactions to safeguard user data and assets at every step of the process.
Fair Play Policy: To maintain integrity, any form of foul play, such as the use of bots or automated software (excluding approved bots like the MetaBID bot provided to users for free), is strictly prohibited. Violators will face immediate account termination.
Sustainable Discounts with Reserve and Max Price: MetaBID ensures that users always enjoy significant discounts while operating sustainably without incurring losses.
What to Expect from MetaBID?
MetaBID has an exciting lineup of milestone events and incredible assets up for grabs:
Public Sale: The public sale of BIDs begins on October 28, welcoming more participants to join the platform.
Auctions: On November 4, MetaBID's inaugural auctions will take place, offering users the opportunity to win exclusive digital assets.
To learn more about MetaBID, secure your BID packs, and stay updated with pre-launch events, visit the official MetaBID website or connect with the community on Telegram and Discord.
MetaBID is not just another auction platform; it represents a new world of opportunities and excitement. Join us on this journey as we redefine the future of auctions together.
About MetaBID
MetaBID aims to democratize digital wealth by making it accessible to individuals worldwide, regardless of their geographical location or financial situation.
As an online auction platform, MetaBID leverages blockchain technology to bring transparency and fairness to auctions. Developed by MetFi DAO, MetaBID revolutionizes the auction experience through innovative pricing, customizable bidding bots, and a community-centric approach. The first auctions will go live on November 4, 2023, and BID packs are currently available for purchase.
---
This is a press release. Readers are advised to conduct their own due diligence before engaging in any activities related to the promoted company, its affiliates, or services mentioned in this article. Bitcoin.com assumes no responsibility, directly or indirectly, for any loss or damage caused or alleged to be caused by or in connection with the use of or reliance on any content, goods, or services mentioned in this press release.
Frequently Asked Questions
What are the pros and cons of a gold IRA?

The main advantage of an Individual Retirement Account (IRA) over a regular savings account is that you don't have to pay taxes on any interest earned. This makes an IRA a great choice for people who are looking to save money but don't want to pay any tax on the interest earned. This type of investment has its downsides.
You may lose all your accumulated savings if you take too much out of your IRA. The IRS may prevent you from taking out your IRA funds until you reach 59 1/2. A penalty fee will be charged if you decide to withdraw funds.
You will also need to pay fees for managing your IRA. Many banks charge between 0.5% and 2.0% per year. Others charge management fees that range from $10 to $50 per month.
If you prefer your money to be kept out of a bank, then you will need insurance. Many insurers require that you own at least one ounce of gold before you can make a claim. Some insurers may require you to have insurance that covers losses up $500,000.
If you decide to open a gold IRA, it is important to know how much you can use. Some providers limit how many ounces you can keep. Others allow you the freedom to choose your own weight.
You'll also need to decide whether to buy physical gold or futures contracts. Gold futures contracts are more expensive than physical gold. Futures contracts, however, allow for greater flexibility in buying gold. You can set up futures contracts with a fixed expiration date.
You also need to decide the type and level of insurance coverage you want. The standard policy does not include theft protection or loss caused by fire, flood, earthquake. It does include coverage for damage due to natural disasters. If you live near a high-risk region, you might want to consider additional coverage.
Apart from insurance, you should consider the costs of storing your precious metals. Storage costs are not covered by insurance. In addition, most banks charge around $25-$40 per month for safekeeping.
To open a IRA in gold, you will need to first speak with a qualified custodian. A custodian maintains track of all your investments and ensures you are in compliance with federal regulations. Custodians can't sell assets. Instead, they must retain them for as long and as you require.
Once you've decided which type of IRA best suits your needs, you'll need to fill out paperwork specifying your goals. You must include information about what investments you would like to make (e.g. stocks, bonds and mutual funds). Also, you should specify how much each month you plan to invest.
After filling out the forms, you'll need to send them to your chosen provider along with a check for a small deposit. After receiving your application, the company will review it and mail you a confirmation letter.
Consider consulting a financial advisor when opening a golden IRA. A financial planner can help you decide the type of IRA that is right for your needs. They can help you find cheaper insurance options to lower your costs.
How do you withdraw from an IRA that holds precious metals?

First, determine if you would like to withdraw money directly from an IRA. Make sure you have enough cash in your account to cover any fees, penalties, or charges that may be associated with withdrawing money from an IRA.
If you are willing to pay a penalty for early withdrawal, you should consider opening a taxable brokerage account instead of an IRA. This option is also available if you are willing to pay taxes on the amount you withdraw.
Next, figure out how much money will be taken out of your IRA. This calculation is affected by many factors, such as the age at which you withdraw the money, the amount of time the account has been owned, and whether your plans to continue contributing to your retirement fund.
Once you have determined the percentage of your total savings that you would like to convert to cash, you can then decide which type of IRA to use. Traditional IRAs let you withdraw money tax-free after you turn 59 1/2, while Roth IRAs require you to pay income taxes upfront but allow you access the earnings later without paying any additional taxes.
Finally, you'll need to open a brokerage account once these calculations are completed. Most brokers offer free signup bonuses and other promotions to entice people to open accounts. It is better to open an account with a debit than a creditcard in order to avoid any unnecessary fees.
When you do finally decide to withdraw from your precious metallic IRA, you will need a safe space where you can safely store your coins. Some storage facilities can accept bullion bar, while others require you buy individual coins. You will need to weigh each one before making a decision.
For example, storing bullion bars requires less space because you aren't dealing with individual coins. However, each coin will need to be counted individually. On the flip side, storing individual coins allows you to easily track their value.
Some prefer to keep their money in a vault. Others prefer to store their coins in a vault. Whichever method you choose, make sure you store your bullion safely so you can enjoy its benefits for years to come.
What precious metal is best for investing?

This depends on what risk you are willing take and what kind of return you desire. While gold is considered a safe investment option, it can also be a risky choice. Gold may not be right for you if you want quick profits. If patience and time are your priorities, silver is the best investment.
If you're not looking to make quick money, gold is probably your best choice. If you want to invest in long-term, steady returns, silver is a better choice.
Is buying gold a good option for retirement planning?

While buying gold as an investment may seem unattractive at first glance it becomes worth the effort when you consider how much gold is consumed worldwide each year.
The best form of investing is physical bullion, which is the most widely used. However, there are many other ways to invest in gold. It is best to research all options and make informed decisions based on your goals.
If you don't have the funds to invest in safe places, such as a safe deposit box or mining equipment companies, buying shares of these companies might be a better investment. If you require cash flow, gold stocks can work well.
ETFs allow you to invest in exchange-traded funds. These funds give you exposure, but not actual gold, by investing in gold-related securities. These ETFs often include stocks of gold miners, precious metals refiners, and commodity trading companies.
Statistics
External Links
How To
Guidelines for Gold Roth IRA

Starting early is the best way to save for retirement. As soon as you become eligible, which is usually around age 50, start saving and keep it up throughout your career. It is important to invest enough money each and every year to ensure you get adequate growth.
Additionally, tax-free opportunities like a traditional 401k or SEP IRA are available. These savings vehicles permit you to make contributions, but not pay any tax until your earnings are withdrawn. They are a great option for those who do not have access to employer matching money.
Savings should be done consistently and regularly over time. You'll miss out on any potential tax benefits if you're not contributing the maximum amount allowed.
—————————————————————————————————————————————————————————————-
By: Media
Title: MetaBID: Revolutionizing Blockchain Auctions for the Future
Sourced From: news.bitcoin.com/metabid-your-gateway-to-a-new-era-of-blockchain-auctions/
Published Date: Tue, 31 Oct 2023 17:00:58 +0000