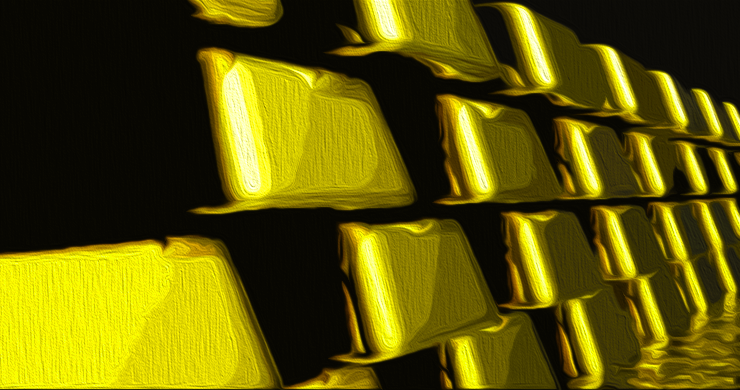 The globally recognized iris-scanning project, Worldcoin, has recently incorporated a state bridge into its infrastructure. This new addition allows users to establish and connect their personal bridge with the universal identity, known as World ID, and any blockchain compatible with Ethereum Virtual Machine (EVM). The latest data reveals that Worldcoin has successfully registered approximately 2.35 million users, and over 700,000 unique wallets are now holding Worldcoin's proprietary cryptocurrency, WLD.
Worldcoin's State Bridge: Development, Expansion, and Supply Concentration
On October 11, 2023, the team behind Worldcoin introduced modifications to the state bridges. These alterations centered on enhancing gas efficiency and promoting wider compatibility. The announcement emphasized the new model's ability to create bridges for any EVM-compatible chain, granting users the freedom to establish and manage their state bridge. The primary objective is to simplify the integration of World ID with a user's preferred blockchain and application.
Worldcoin perceives this shift as an opportunity to bolster applications constructed on sybil-resistant, proof-of-personhood principles. Alongside the update of the state bridges, official records from Worldcoin reveal that 2.35 million users have registered. Furthermore, the number of unique wallets containing WLD rose from around 591,633 on September 7, 2023, to 707,909 by October 13, 2023. Within a span of 77 days, WLD transactions also saw a notable surge from 887,482 to 7,701,38.
WLD Wallet Growth and Token Concentration
While the number of WLD wallets has grown, a considerable fraction of the token remains heavily concentrated. The two largest WLD addresses, both operated by Worldcoin, collectively possess 70.8% of the total supply. The third largest address, housing 5.838% or over 10 million WLD, is linked with Binance's cold wallet. Wintermute, the market maker, holds the fourth largest address, whereas the fifth is held by South Korean cryptocurrency exchange, Bithumb.
The top ten wallets account for 86.86% of the total supply, and the top 100 wallets hold 92.75% of all circulating WLD. In terms of market trends, WLD's value against the U.S. dollar increased by 46.2% over the past 30 days, despite a decline of 18.4% in the last two weeks. As of October 13, with WLD priced at $1.47 per coin, it's trading 55% below its peak value of $3.30 and 51% above its lowest recorded value of $0.973. Currently, WLD's market cap stands at $197 million, ranking it 148th out of more than 10,000 existing crypto assets.
We look forward to hearing your thoughts on the Worldcoin project. Feel free to share your views on this topic below.
CFTC

How To
How to hold physical gold in an IRA

An easy way to invest gold is to buy shares from gold-producing companies. This method is not without risks. There's no guarantee these companies will survive. Even if the company survives, they still face the risk of losing their investment due to fluctuations in gold's price.
You can also buy gold directly. You can either open an account with a bank, online bullion dealer, or buy gold directly from a seller you trust. This option offers the advantages of being able to purchase gold at low prices and easy access (you don't need to deal directly with stock exchanges). It's easier to track how much gold is in your possession. A receipt will be sent to you indicating exactly how much you paid. This will allow you to see if there were any tax omissions. You are also less likely to be robbed than investing in stocks.
There are however some disadvantages. There are some disadvantages, such as the inability to take advantage of investment funds and interest rates from banks. You won't have the ability to diversify your holdings; you will be stuck with what you purchased. Finally, the taxman might want to know where your gold has been placed!
If you'd like to learn more about buying gold in an IRA, visit the website of BullionVault.com today!
—————————————————————————————————————————————————————————————-
By: Jamie Redman
Title: Worldcoin Introduces Advanced State Bridge and Amasses Over 2.3M Users Amid Changing WLD Market Conditions
Sourced From: news.bitcoin.com/worldcoin-unveils-enhanced-state-bridge-registers-2-35m-users-as-wld-market-dynamics-shift/
Published Date: Fri, 13 Oct 2023 13:30:29 +0000