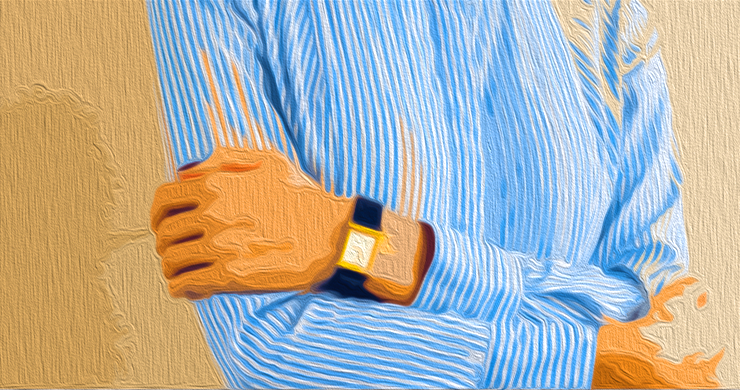 The Reserve Bank of India (RBI) has taken an important step towards adopting digital currency. The institution recently announced the initiation of a pilot for a second use case of its wholesale central bank digital currency (CBDC), with a focus on the call money market.
Reserve Bank of India's New Venture into Digital Currency
According to reports, the RBI is planning to broaden the scope of its e-rupee testing across the entire wholesale segment. This expansion includes areas such as asset tokenization and repo transactions.
The Second Use Case of RBI's Wholesale CBDC
It has been revealed that the RBI has started testing its wholesale central bank digital currency (CBDC) in the call money market. Sources have confirmed that the pilot of the wholesale CBDC in the call money market has begun, and several deals have already been executed.
It's worth noting that the call money market is a vital component of the Indian money market. This market is where banks and other financial institutions trade their surplus funds for short periods at market rates.
Participation of Major Banks in the Digital Rupee Pilot
Nine of the banks involved in this digital rupee pilot are the same banks that participated in the RBI's wholesale pilot for government securities initiated in November last year. These banks include State Bank of India, Bank of Baroda, Union Bank of India, HDFC Bank, ICICI Bank, Kotak Mahindra Bank, Yes Bank, IDFC First Bank, and HSBC. It was also noted that Federal Bank has been added to this group.
Future Plans for the Wholesale CBDC Pilot
Additional use cases for the wholesale CBDC pilot will reportedly be tested in the coming days. The goal is that the entire wholesale segment will be covered, which includes asset tokenization, where securities will be tokenized, and repo transactions. The e-rupees will move from bond to call money to repo. Once the entire segment is covered, a final pilot will be conducted for the entire wholesale segment.
The RBI's Retail CBDC Pilot
In addition to the wholesale segment, the RBI launched a pilot for its CBDC in the retail segment in December last year. RBI Governor Shaktikanta Das disclosed last month that the central bank's digital currency has been made available to approximately 1.46 million users. He further added that the retail digital rupee pilot is being operated through 13 banks in 26 cities, and over 300,000 merchants have accepted payments in CBDCs.
The expansion of the CBDC initiative by the RBI signifies an important step towards the adoption of digital currencies. As the world is increasingly embracing the digital economy, India's central bank is ensuring it stays on par with global developments.
Frequently Asked Questions
How much tax is gold subject to in an IRA

The fair value of gold sold to determines the price at which tax is due. If you buy gold, there are no taxes. It is not income. If you decide to make a sale of it, you'll be entitled to a taxable loss if the value goes up.
As collateral for loans, gold is possible. Lenders try to maximize the return on loans that you take against your assets. Selling gold is usually the best option. It's not guaranteed that the lender will do it. They might just hold onto it. They may decide to resell it. You lose potential profits in either case.
In order to avoid losing your money, only lend against your precious metal if you plan to use it to secure other collateral. You should leave it alone if you don't intend to lend against it.
How much gold should you have in your portfolio?

The amount of capital required will affect the amount you make. If you want to start small, then $5k-$10k would be great. Then as you grow, you could move into an office space and rent out desks, etc. This way, you don't have to worry about paying rent all at once. You only pay one month.
It is also important to decide what kind of business you want to run. In my case, I run a website-creation company. Our clients pay us between $1000-2000/month and depending on their order. So if you do this kind of thing, you need to consider how much income you expect from each client.
If you are doing freelance work, you probably won't have a monthly salary like I do because the project pays freelancers. This means that you may only be paid once every six months.
Decide what kind of income do you want before you calculate how much gold is needed.
I recommend starting with $1k-$2k in gold and working my way up.
How much of your IRA should include precious metals?

The most important thing you should know when investing in precious metals is that they are not just for wealthy people. You don't need to have a lot of money to invest. There are many ways to make money on silver and gold investments without spending too much.
You might think about buying physical coins such a bullion bar or round. It is possible to also purchase shares in companies that make precious metals. Another option is to make use of the IRA rollover programs offered by your retirement plan provider.
No matter what your preference, precious metals will still be of benefit to you. They are not stocks but offer long-term growth.
And unlike traditional investments, they tend to increase in value over time. This means that if you decide on selling your investment later, you'll likely get more profit than you would with traditional investing.
Statistics
External Links
How To
The History of Gold as an Asset

From the beginning of history, gold was a popular currency. It was universally accepted due to its purity and divisibility, beauty, scarcity, and durability. In addition, because of its value, it was traded internationally. Because there were no internationally recognized standards for measuring and weighing gold, the different weights of this metal could be used worldwide. For example, in England, one pound sterling was equal to 24 carats of silver; in France, one livre tournois was equal to 25 carats of gold; in Germany, one mark was equal to 28 carats of gold; etc.
In the 1860s, the United States began issuing American coins made up of 90% copper, 10% zinc, and 0.942 fine gold. This led to a decrease of demand for foreign currencies which in turn caused their prices to rise. The United States began minting large quantities gold coins at this time, which led to a drop in the price. The U.S. government was unable to pay its debts due to too much money being in circulation. To do this, they decided that some of their excess gold would be sold back to Europe.
Many European countries began accepting gold in exchange for the dollar because they did not trust it. Many European countries started to accept paper money as a substitute for gold after World War I. The value of gold has significantly increased since then. Today, although the price fluctuates, gold remains one of the safest investments you can make.
—————————————————————————————————————————————————————————————-
By: Kevin Helms
Title: Reserve Bank of India Expands Its Central Bank Digital Currency Pilot
Sourced From: news.bitcoin.com/indias-central-bank-rbi-launches-cbdc-pilot-in-call-money-market/
Published Date: Sat, 14 Oct 2023 02:30:04 +0000