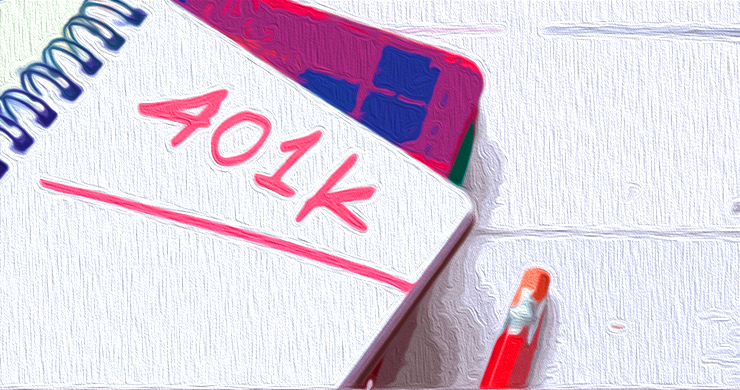 The recent turmoil in Ukraine and Israel has sparked a significant increase in the stocks of defense corporations listed publicly. Concurrently, U.S. officials have endorsed extensive war spending, with evidence pointing to several politicians profiting from investments in defense companies such as Palantir, L3Harris, Lockheed Martin, and Northrop Grumman.
Scrutiny of Legislators' Investments in Defense Companies During Global Crises
From February 24, 2022, the Biden administration has supported Ukraine during its conflict with Russia, allocating approximately $75 billion to aid Ukraine's military operations. The situation has been exacerbated by recent tensions between Hamas and Israel, with several U.S. politicians advocating for military intervention. As a result, the stock prices of defense corporations listed publicly have skyrocketed, outperforming most Wall Street equities. For instance, Lockheed Martin's (NYSE: LMT) stock has increased by 3.8% over the past 30 days.
Other defense companies such as Northrop Grumman (NYSE: NOC), Palantir (NYSE: PLTR), and L3Harris (NYSE: LHX) have also seen significant growth, with increases of over 13%, 10%, and 4.4%, respectively. It has been highlighted on the social media platform X (formerly known as Twitter) that U.S. officials are investing in defense companies amidst these conflicts, raising ethical concerns.
Defense Stock Investments by U.S. Politicians Bring Ethical Issues to Light
One account on X, named 'Unusual Whales', recently posted about another U.S. congressman investing in war stocks ahead of the Israel and Palestine conflict. The post disclosed that Representative Josh Gottheimer purchased up to $15,000 of Northrop Grumman Corp, NOC, on Sept. 26, 2023. Gottheimer is a member of the National Security Agency and Intelligence Committees. The account also revealed a list of politicians from both Democratic and Republican parties who have made extensive investments in defense corporation stocks.
Details of Gottheimer's NOC purchase can be found on quiverquant.com, along with information on other U.S. policymakers who hold substantial investments in Wall Street, particularly in defense corporation shares. Other investors in NOC include Democratic Congressman Daniel Goldman and Democratic Congresswoman Kathie Manning. Republican Congressman Kevin Hern, who recently bought shares of RTX (Raytheon) on September 7, 2023, holds Lockheed Martin shares. Senate Republican Markwayne Mullin also invested between $15K to $50K in RTX the following week.
Defense Corporations and Lobbying: A Worrying Mix?
Even before the Israel-Hamas confrontation, the Ukraine-Russia conflict saw a significant number of U.S. politicians making profits from investments in defense corporations. The problem with such investments is that defense corporations often allocate substantial resources for lobbying. These companies aim to influence Congress and other sectors of the U.S. government through their lobbying activities. Their objectives range from securing defense contracts and shaping defense policy to maintaining high military spending.
The Ethical Dilemma of Politicians Profiting from Defense Stocks
There is a widespread belief that U.S. politicians investing in defense stocks while endorsing wars represents a clear conflict of interest. Anti-war activists argue that it presents a moral dilemma. They find it disturbing that those tasked with ensuring the welfare of the nation are benefiting from the escalation of war and violence. This ambiguous interplay between war politics and personal gain undermines the ethical foundation of governance, casting doubt on the integrity of political decision-making.
What are your thoughts on U.S. politicians profiting from war stocks? Join the discussion by sharing your views on this topic.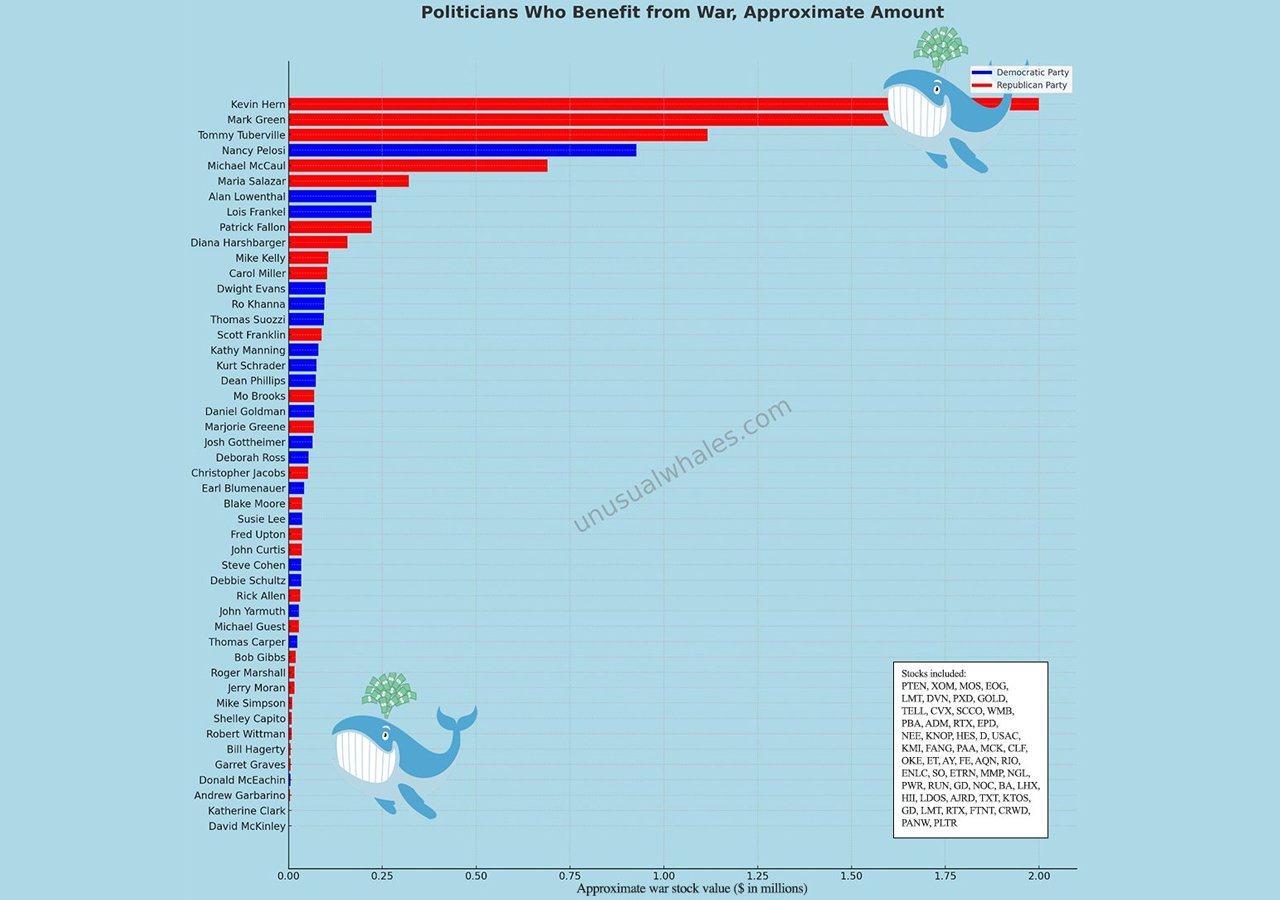 Frequently Asked Questions
Is gold IRAs a good way to invest?

You should buy shares in companies that produce gold. You should buy shares in these companies to make money from investing in gold and other precious metals such as silver.
The downside to owning shares is that you can't directly control them.
You can lose money if you hold onto your stock too long. Stocks will fall faster than the underlying asset (like a gold mine) when they drop. That means you could end up losing money instead of making it.
Second, waiting until the market recovers before selling can result in missing potential profits. Therefore, you might need patience and wait for the market recovery before making any profit from your gold investments.
If you prefer to keep your investments apart from your finances, physical gold is still an option. An IRA with gold can diversify and protect your portfolio against inflation.
Visit our website for more information on gold investing.
What Precious Metals Can You Invest in for Retirement?

First, you need to understand what you have and where you are spending your money. You can start by making a list of all your assets. This includes stocks, bonds and mutual funds, as well as certificates of deposit (CDs), life policies, annuities and 401(k), plans, real estate investments and other assets, such precious metals. You can then add up all these items to determine the amount of investment you have.
If you are under 59 1/2 you should consider opening a Roth IRA Account. A Roth IRA, on the other hand, allows you to subtract contributions from your taxable revenue. However, you can't take tax deductions from future earnings.
You may need additional money if you decide you want more. Start with a regular brokerage.
What are the 3 types of IRA?

There are three types of IRAs. Traditional, Roth, and SEP. Each type offers its advantages and disadvantages. Each of these types will be described below.
Traditional Individual Retirement Accounts
A traditional IRA allows you to contribute pre-tax money to an account where you can defer taxes on contributions made now while earning interest. You can withdraw money from the account tax-free after you retire.
Roth IRA
With a Roth IRA, you deposit after-tax dollars into an account, which means any earnings grow tax-free. When you withdraw funds from the account for retirement purposes, withdrawals are also exempted from tax.
SEP IRA
This is similar in structure to a Roth IRA. However, employees will need to make additional contributions. The additional contributions are subject to tax, but earnings accrue tax-deferred. When you leave your company, you may convert the entire amount into a Roth IRA.
How do you choose an IRA.

Understanding your account type is the first step to finding the best IRA. This is regardless of whether you are looking to invest in a Roth IRA. You will also need to know how much you can invest.
The next step is to choose the best provider for you. While some providers offer both accounts, others specialize in only one.
Last, consider the fees associated to each option. Fees vary widely between providers and may include annual maintenance fees and other charges. Some providers charge a monthly fee depending on how many shares you have. Some providers charge only once a quarter.
How Much of Your IRA Should Include Precious Metals?

Protect yourself against inflation by investing in precious metals like gold and silver. This is not only an investment for retirement, but it can also help you prepare for any economic downturn.
While silver and gold have seen significant increases in the last few years, they are still safe investments since they don't fluctuate as often as stocks. Plus, there's always a demand for these materials.
Silver and gold prices are typically predictable and stable. They tend to increase when the economy is growing and decrease during recessions. This makes them excellent money-savers, and long-term investment options.
10% of your total portfolio should be invested in precious metals. This percentage can be increased if your portfolio is more diverse.
What precious metal should I invest in?

An investment in gold can yield high returns on its capital. It can also protect against inflation and other risks. As people become worried about inflation, the value of gold tends rise.
It is a smart idea to buy gold futures. These contracts guarantee you will receive a certain amount of gold at a fixed price.
However, futures on gold aren't for everyone. Some prefer to have physical gold.
They can trade their precious metals with others. They can also sell it whenever they want.
Many people prefer not to pay taxes on their gold. To do that, they buy gold directly from the government.
This will require you to make multiple trips to your local postal office. First convert any existing gold into bars or coins.
Finally, you'll need to get a stamp to put on the bars or coins. Finally, you send them to the US Mint. They will then melt down the bars and coins to create new coins.
These new bars and coins have the original stamps stamped on them. This means they are legal tender.
But if you buy gold directly from the US Mint, you won't have to pay taxes.
Which precious metal would you prefer to invest in?
Are precious-metal IRAs a good option?

Answers will depend on the amount of risk you are willing and able to take in order for your IRA account to lose value. They make sense if you have $10,000 in cash as long as you don't expect them to grow very quickly. These are not the best investments if there is a long-term plan for saving money (like gold) or if you want to invest more in assets that will rise in value over time. These fees can reduce any gains.
Statistics
External Links
How To
How to Open a Precious Metal IRA

Precious and precious metals are one the most sought-after investment vehicles. They offer investors higher returns than traditional investments, such as bonds and stocks. This is why they are so popular. However, you need to be careful when investing in precious materials. Here are the basics to help you open your precious metal IRA account.
There are two main types in precious metal accounts. These are physical precious metals and paper gold or silver certificates (GSCs). Each type has its advantages and disadvantages. GSCs, on the other hand, are more accessible and can be traded. Keep reading to find out more about these options.
Physical precious Metals accounts consist of bullion, bullion, and bars. Although this option can provide diversification benefits, there are some drawbacks. It is expensive to buy, store, and sell precious metals. Moreover, their large size can be difficult to transport them from one location to another.
However, paper silver and gold certificates are relatively cheap. They are also easily available and can be traded online. These make them ideal for people who don't want to invest directly in precious metals. But, they're not as well-diversified as physical counterparts. Additionally, they are backed by government agencies like U.S. Mint and could lose value if inflation rates rise.
If you open a precious metal IRA, choose the right account for your financial situation. Before you make that decision, here are some things to consider:
Your tolerance level
Your preferred asset allocation strategy
How long do you have to spend?
You can decide whether or not to use the funds for trading purposes.
What type of tax treatment do YOU prefer?
Which precious metals would you prefer to invest in
How liquid is your portfolio?
Your retirement date
Where you will store precious metals
Your income level
Your current savings rate
Your future goals
Your net worth
Special circumstances that might affect your decision
Your financial overall situation
Your preference between paper and physical assets
Your willingness to take on risks
Your ability to manage losses
Your budget constraints
Your desire to become financially independent
Your investment experience
Your familiarity and knowledge of precious metals
Your knowledge of precious metals
Your confidence in economy
Your personal preferences
Once you have decided which type of precious-metal IRA is best for you, it's time to open an account at a reputable dealer. These companies can also be found online, through word-of mouth or referrals.
Once you've opened your precious metal IRA, you'll need to determine how much money you want to put into it. There are different minimum deposits for precious metal IRA accounts. Some require only $100, while others will allow you to invest up to $50,000.
The amount you invest in your precious-metal IRA is entirely up to you, as stated above. If you're looking to build wealth over a long period, you should probably opt for a larger initial deposit. On the other hand, if you're planning on investing smaller sums of money every month, a lower initial deposit might work better for you.
As far as the actual precious metals used in your IRA go, you can purchase any number of different types of investments. The most popular are:
—————————————————————————————————————————————————————————————-
By: Jamie Redman
Title: Questionable Ethics of Political Profits from Defense Stocks Amid Global Conflicts
Sourced From: news.bitcoin.com/congressional-investments-in-defense-stocks-raise-ethical-eyebrows-amidst-ongoing-wars/
Published Date: Tue, 17 Oct 2023 16:30:46 +0000