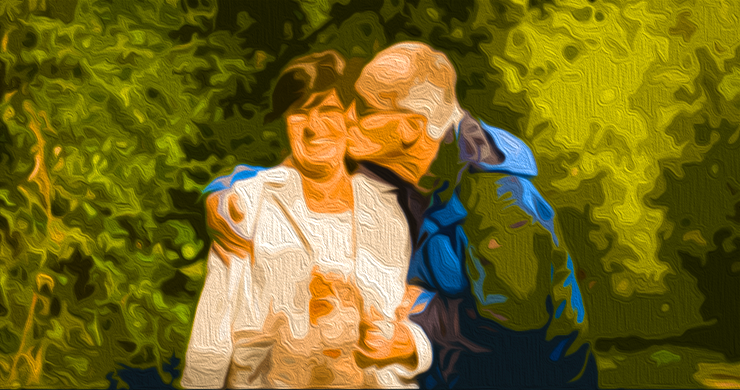 Introduction
Bitcoin.com, a trailblazer in democratizing cryptocurrency access, is thrilled to announce the upcoming launch of its VERSE token on the Polygon PoS chain. This groundbreaking move follows the Verse community's first-ever direct vote, a process that underscores Bitcoin.com's commitment to community-driven decision-making and amplifies the ethos of decentralization.
Why Polygon?
The decision to launch on Polygon perfectly aligns with Bitcoin.com's mission to enhance economic freedom through blockchain technology. Polygon is renowned for its low-fee, high-speed transaction architecture, making it an ideal platform for trading, DeFi, web3 games, and more. By launching on Polygon, VERSE will significantly expand its range of use cases, attracting more participants to the growing ecosystem.
Community Governance
Bitcoin.com expresses its gratitude to the Bitcoin.com Verse community for actively participating in this crucial decision-making process. The overwhelming 71.67% of votes in favor of launching VERSE on Polygon reflects a community dedicated to the principles of decentralization and self-governance.
"This is more than just a technology play; it's a leap towards fulfilling our mission of democratizing financial freedom. We're incredibly excited about the new opportunities that launching on Polygon will bring to our community, and we're thankful for the strong show of support in our first-ever direct vote," said Dennis Jarvis, CEO of Bitcoin.com.
Next Steps
Bitcoin.com is in the advanced stages of integrating VERSE with the Polygon network and will be rolling out updates in the near future. The community is encouraged to stay engaged as there are more exciting community votes planned.
About Bitcoin.com
Bitcoin.com is creating products that provide everyday people with access to a vast world of opportunities to generate personal prosperity without limits. Since 2015, Bitcoin.com has been a global leader in introducing newcomers to cryptocurrency, offering accessible educational materials, timely and objective news, and user-friendly fully self-custodial products for buying, spending, trading, investing, and earning with crypto.
About VERSE
VERSE is the rewards and utility token for users who contribute to and participate in the Bitcoin.com ecosystem. Launched in December 2022, the VERSE token aims to expand access to decentralized finance and unlock the economic freedom it provides. Since its launch, VERSE has rapidly integrated into web3 platforms, as demonstrated by the partnership and integration overviews in August and September.
CFTC

How To
3 Ways To Invest in Gold For Retirement

It is crucial to understand how you can incorporate gold into your retirement plans. You have many options for investing in gold if there is a 401K account at your workplace. You might also consider investing in gold outside your workplace. One example is opening a custodial accounts at Fidelity Investments if an IRA (Individual Retirement Account), if you already own one. Or, if you don't already own any precious metals, you may want to consider buying them directly from a reputable dealer.
If you do invest in gold, follow these three simple rules:
You can buy gold with your cash – No need to use credit cards or borrow money for investment financing. Instead, put cash into your accounts. This will help you to protect yourself against inflation while also preserving your purchasing power.
Own Physical Gold Coins – You should buy physical gold coins rather than just owning a paper certificate. It's easier to sell physical gold coins rather than certificates. You don't have to store physical gold coins.
Diversify Your Portfolio – Never put all of your eggs in one basket. In other words, spread your wealth around by investing in different assets. This helps reduce risk and gives you more flexibility during market volatility.
—————————————————————————————————————————————————————————————-
By: Bitcoin.com
Title: Bitcoin.com's VERSE Token to Make Groundbreaking Debut on Polygon Network
Sourced From: news.bitcoin.com/bitcoin-coms-verse-token-to-make-groundbreaking-debut-on-polygon-network/
Published Date: Thu, 02 Nov 2023 11:00:03 +0000