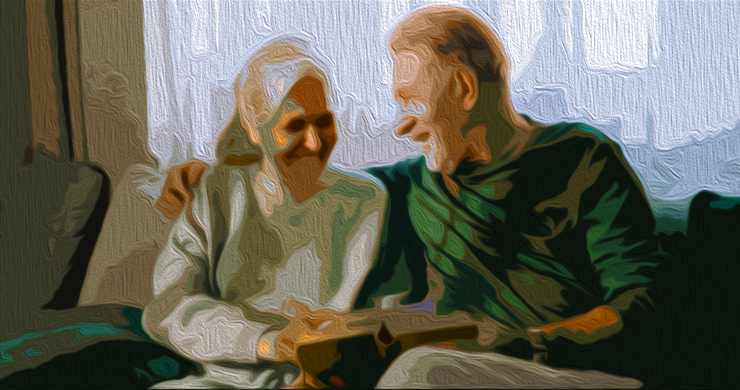 UBS Group AG Expands Crypto Services
UBS, the Swiss financial services giant, has reportedly started offering wealthy clients in Hong Kong the opportunity to trade three crypto exchange-traded funds (ETFs). According to Bloomberg, the move comes after the Securities and Futures Commission (SFC) granted regulatory approval for these ETFs.
Authorized Crypto ETFs Available
The three crypto ETFs authorized by the SFC are the Samsung Bitcoin Futures Active ETF, CSOP Bitcoin Futures ETF, and CSOP Ether Futures ETF. UBS will provide access to these funds starting this Friday. In addition to the trading services, UBS is also offering educational materials to help clients better understand the risks associated with crypto-related investments.
Hong Kong's Regulatory Framework for Crypto Assets
In June, Hong Kong introduced a new regulatory framework for crypto assets, allowing licensed exchanges to offer trading services to both individuals and institutions. Retail investors are permitted to trade major cryptocurrencies on these licensed exchanges. Currently, the SFC allows futures-based crypto ETFs and is evaluating the possibility of approving spot crypto ETFs.
HSBC's Entry into Crypto ETF Trading
HSBC, the British megabank, has also entered the crypto ETF trading market in Hong Kong. As reported earlier, the bank began offering the trading of crypto ETFs to its customers in the city. This move further demonstrates Hong Kong's ambition to establish itself as a leading financial center and a crypto hub.
Challenges and Regulatory Response
Despite its efforts, Hong Kong has faced setbacks in its pursuit of becoming a crypto hub. A recent cryptocurrency fraud scandal involving JPEX, a local crypto exchange, has tarnished the city's reputation. Consequently, the Hong Kong Monetary Authority has announced plans to strengthen its crypto supervision. The SFC has also published a list of companies seeking to operate crypto trading platforms in the city.
UBS Expands Crypto Services in Hong Kong
UBS's decision to offer crypto ETFs to its wealthy clients in Hong Kong reflects the growing demand for digital assets among high-net-worth individuals. By providing access to these funds, UBS aims to cater to the evolving needs of its clients and capitalize on the increasing popularity of cryptocurrencies. As the crypto market continues to gain traction, more financial institutions are likely to follow suit and expand their offerings in this space.
What are your thoughts on UBS's move to offer crypto ETFs to its wealthy clients? Let us know in the comments section below.
Frequently Asked Questions
What is a gold IRA account?

For people who are looking to invest in precious materials, Gold Ira account accounts provide tax-free investments.
You can purchase physical bullion gold coins at any point in time. To start investing in gold, it doesn't matter if you are retired.
You can keep gold in an IRA forever. Your gold assets will not be subjected tax upon your death.
Your gold is passed to your heirs without capital gains tax. You don't need to include your gold in your final estate report, as it isn't part of the estate.
To open a IRA for gold, you must first create an individual retirement plan (IRA). Once you've completed this step, an IRA administrator will be appointed to your account. This company acts like a middleman between the IRS and you.
Your gold IRA custodian will handle the paperwork and submit the necessary forms to the IRS. This includes filing annual reports.
After you have established your gold IRA you will be able purchase gold bullion coin. Minimum deposit is $1,000 You'll get a higher rate of interest if you deposit more.
You'll have to pay taxes if you take your gold out of your IRA. You'll have to pay income taxes and a 10% penalty if you withdraw the entire amount.
Even if your contribution is small, you might not have to pay any taxes. There are exceptions. However, there are exceptions. If you take 30% or more of your total IRA asset, you'll owe federal Income Taxes plus a 20% penalty.
You should avoid taking out more than 50% of your total IRA assets yearly. Otherwise, you'll face steep financial consequences.
Can I have a gold ETF in a Roth IRA

Although a 401k plan might not provide this option, you should still consider other options like an Individual Retirement Account (IRA).
A traditional IRA allows for contributions from both employer and employee. Another way to invest in publicly traded companies is through an Employee Stock Ownership Plan.
An ESOP gives employees tax advantages as they share the stock of the company and the profits it makes. The money you invest in the ESOP will be taxed at a lower rate than if it were directly held by the employee.
An Individual Retirement Annuity (IRA) is also available. With an IRA, you make regular payments to yourself throughout your lifetime and receive income during retirement. Contributions to IRAs don't have to be taxable
What precious metal is best for investing?

The answer to this question depends on how much risk you are willing to take and what type of return you want. Although gold has been considered a safe investment, it is not always the most lucrative. If you are looking for quick profits, gold might not be the right investment. Silver is a better investment if you have patience and the time to do it.
If you don't care about getting rich quickly, gold is probably the way to go. Silver might be a better investment option if steady returns are desired over a long period of time.
Statistics
External Links
How To
How to Keep Physical Gold in an IRA

The best way of investing in gold is to purchase shares from companies that produce gold. However, there are risks associated with this strategy. It isn't always possible for these companies to survive. If they survive, there's still the risk of losing money due to fluctuations in the price of gold.
Another option is to purchase physical gold. You will need to either open an online or bank account or simply buy gold from a reliable seller. This option is convenient because you can access your gold when it's low and doesn't require you to deal with stock brokers. It is easier to view how much gold has been stored. You will receive a receipt detailing exactly what you paid. You are also less likely to be robbed than investing in stocks.
There are also some drawbacks. Bank interest rates and investment funds won't help you. You won't have the ability to diversify your holdings; you will be stuck with what you purchased. The taxman might also ask you questions about where your gold is located.
Visit BullionVault.com to find out more about gold buying in an IRA.
—————————————————————————————————————————————————————————————-
By: Kevin Helms
Title: UBS Offers Wealthy Clients Access to Crypto ETFs in Hong Kong
Sourced From: news.bitcoin.com/swiss-financial-giant-ubs-now-offers-crypto-etfs-to-wealthy-clients-in-hong-kong-report/
Published Date: Sat, 11 Nov 2023 05:30:25 +0000