If you're hunting for a stable investment that can shield your retirement portfolio from the pitfalls of an unpredictable economy, a gold IRA could be just what you're looking for. But with so many gold IRA companies out there, it's tough to know which one you should pick.
The Silver Gold Bull Gold IRA is well worth a look. Located in Las Vegas, Nevada, Silver Gold Bull has been around for more than 17 years and has a solid track record with precious metals investors.
Below, we've reviewed Silver Gold Bull's precious metal IRA offerings, storage solutions, and customer service to help you decide whether this company is worth your time.
Is Silver Gold Bull a Trusted Company?
When investing your hard-earned money, you want to go with an IRA company that's trustworthy, responsible, and easy to work with. Silver Gold Bull has an A+ rating from the Better Business Bureau, which is far higher than the rating of many other IRA companies like it.
Customer Reviews
Silver Gold Bull has one of the highest customer satisfaction ratings out of any precious metal IRA company. It boasts an overall four-star customer rating on the BBB website and an impressive 4.8 stars on Trustpilot.
Check out what some of these customers have to say about Silver Gold Bull:
"I can find coins here at rock-bottom prices. Would never buy from anywhere else."
"The site is easy to navigate, and the gold/silver price ticker on the site is a nice feature when deciding to purchase."
"I'd put off ordering gold and silver because I didn't know where to start, but your staff was so helpful and answered all my questions."
How Does Their Precious Metal IRA Work?
The process of opening a precious metal IRA with Silver Gold Bull is fairly simple. As is the norm with other precious metal IRA sites, you can't open an account yourself. First, you'll need to fill out a form and wait for someone from Silver Gold Bull to contact you.
Once that happens, a rep will chat with you about what you're looking for and help you choose metals that make sense for your portfolio.
Next, it's time to pick which precious metals you want for your IRA. Not all coins and bars in the catalog are IRA-eligible, but a rep can help you find products suitable for IRAs.
Once you've found the products you want, simply call your rep to arrange the purchase. Your rep will then coordinate delivery and storage with one of several vaults located across the U.S.
What Precious Metals Do They Offer?
Silver Gold Bull offers plenty of gold, silver, and platinum products for your IRA. Its catalog is well organized, which makes it a breeze to find the products you want.
Some of its hottest gold products are:
American Gold Eagle
Chinese Gold Panda
Canadian Gold Maple Leaf
Australian Gold Kangaroo
If you're interested in silver, you'll find plenty of coins and bars to pick from, such as:
Silver Philharmonic
Silver America the Beautiful
Mexican Silver Libertad
Perth Mint silver coins
Its platinum selection is a little smaller than its gold and silver offerings but larger than that of some other sites. The platinum catalog includes:
Nile Crocodile
Saint Helena The Queen's Virtues
Queen Elizabeth II Platinum
Australian Lunar Series III
Unlike many similar sites, Silver Gold Bull also sells copper coins, such as the Saint Gaudens Copper Round, the Buffalo Nickel Copper Round, and 10-pound copper bars. However, keep in mind that copper products may not be eligible for an IRA.
Do They Have Their Own Storage?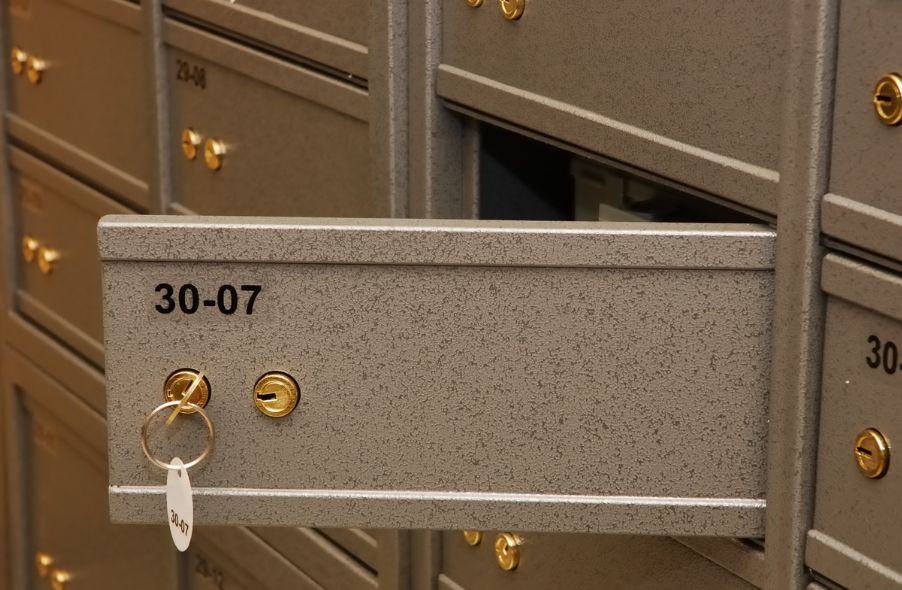 The IRS says you can't hold IRA-purchased precious metals at home, which means you'll have to store those items in an approved facility such as a depository or bank. Silver Gold Bull offers several vaults located around the country that are suitable for storing precious metals held in an IRA. If you'd like to store your metals outside the U.S., it also has vaults in Canada and Singapore.
All precious metals are safely stored in Brink's vaults, which are protected by 24/7 surveillance and armed security. Lloyd's of London fully insures your precious metals against loss, theft, and damage for added peace of mind.
You'll pay a storage fee of 1% of the value of your precious metals per year. For instance, if you hold $10,000 worth of gold, you'd pay a storage fee of $100 annually. However, Silver Gold Bull may waive the storage fee for up to three years if you invest over a certain amount.
Do They Offer Buyback Services?
Silver Gold Bull offers a competitive buyback program if you decide to sell your precious metals. The company accepts all types of bullion and pays within one business day of authenticating your coins or bars.
Here's how the program works:
Call Silver Gold Bull to get a quote for your precious metals. The company will lock in your rate and send you a prepaid shipping label to use.
Ship your metals to Silver Gold Bull. All shipments are fully insured with tracking and opened under camera surveillance.
Once Silver Gold Bull authenticates your metals, they'll deposit the funds into your account in one day.
Do They Ship to Other Countries?
If you'd like to ship your precious metals somewhere other than the U.S., you're in luck. Silver Gold Bull ships to many other countries, including:
Germany
United Kingdom
Canada
Sweden
Norway
Japan
Singapore
How's Their Customer Support?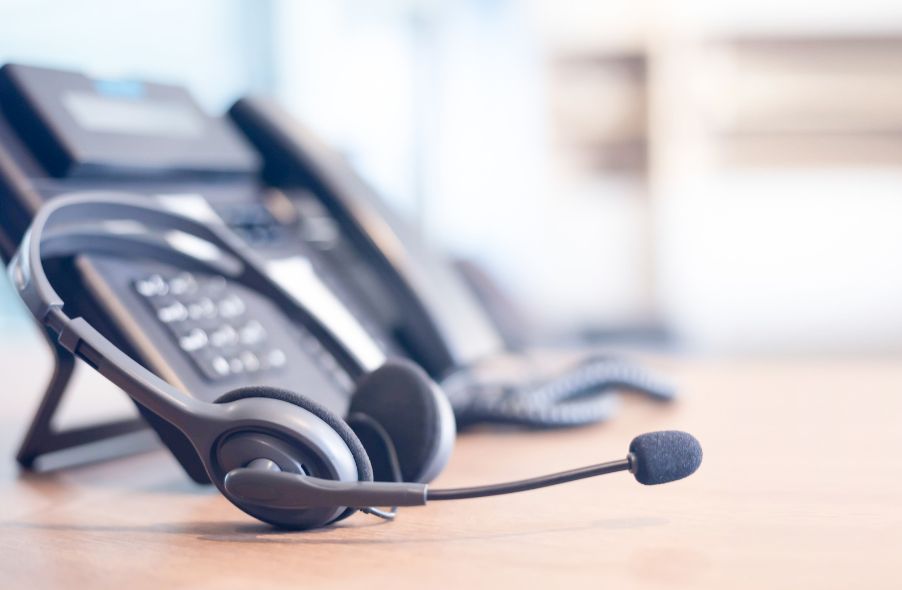 Silver Gold Bull is unmatched when it comes to customer support. It's a snap to reach the company by email at any time or by phone during business hours.
Customers say the company's support agents were very helpful to them as new precious metals investors. Many praise the agents for being patient with them and willing to answer all their questions.
If you'd rather not talk to a real person, Silver Gold Bull also has a detailed FAQ section addressing common concerns about IRAs, shipping, payment, and taxes.
Pros and Cons of Silver Gold Bull
A Silver Gold Bull gold IRA is a good pick for new and experienced investors alike. The pros of Silver Gold Bull include:
Tracking and insurance on every order
Strong catalog of gold, silver, and platinum bullion
Copper and collectible coins for sale
Deal Zone with discounted precious metals
Accepts cryptocurrency
Competitive buyback program with fair prices and fast payment
Good educational resources
Like all gold IRA companies, though, this one does have a couple of drawbacks to consider:
Shipping costs can be high, depending on the size of your order
Live customer support is only available during business hours
Is Silver Gold Bull Right for You?
If you're looking for a reputable precious metals company, the Silver Gold Bull gold IRA could be a match made in heaven. The company has a strong track record, five-star customer service, and a huge catalog of metals to satisfy nearly any investor. Pricing is fair, and thanks to its secure storage, you won't have to worry about damage or theft.
Still not sure whether Silver Gold Bull will work for you? Just answer six questions, and we'll help you find the best IRA partner for you.
Frequently Asked Questions
What precious metal should I invest in?

The investment of gold is high-returning and has high capital appreciation. It is also immune to inflation and other risk factors. As inflation worries increase, gold prices tend to rise.
It's a good idea for you to purchase futures gold. These contracts guarantee you will receive a certain amount of gold at a fixed price.
But, not everyone is able to afford gold futures. Some prefer physical gold.
They can trade their gold with other people. They can also sell it whenever they want.
Some people choose to not pay taxes on gold. They buy gold directly from government to do this.
You will need to visit several post offices to complete this process. First convert any existing gold into bars or coins.
Next, you will need to stamp the coins or bars. Then, send them to the US Mint. There they will melt the coins or bars into new ones.
These new coins, bars, and bars have the original stamps stamped onto them. This means they are legal tender.
However, if you purchase gold directly from the US Mint you won't be required to pay any taxes.
Decide which precious metal you would like to invest.
How to Open a Precious Metal IRA?

It is best to open an IRA with precious metals through a Roth Individual Retirement Account.
This account is better compared to other types because you don't need to pay any taxes until you withdraw the investments.
It is attractive for people who want to save money, but need a tax break.
You are not limited to investing in gold or silver. You can invest in anything you want if it fits the IRS guidelines.
Many people think only of silver and gold when they hear the word "precious metallic" but there are other types.
These include palladium, platinum, rhodium,osmium,iridium, andruthenium.
There are several ways you can invest in precious metals. Two of the most popular ways to invest in precious metals are buying bullion coin and bar coins, and also purchasing shares in mining corporations.
Bullion Coins or Bars
The easiest way to invest in precious materials is to buy bullion coins or bars. Bullion refers to physical ounces (or grams) of gold and/or silver.
Bullion bars and bullion coins are actual pieces of the metal.
While you might not feel any change when you buy bullion coin bars or coins from a retailer, you will experience some benefits over time.
You'll be able to see a piece tangible of history. Every coin and every bar has a unique story.
You'll often find that the face value of a coin is far lower than its nominal value. The American Eagle Silver Coin cost $1.00 an ounce in 1986 when it was first introduced. Today, however the American Eagle's silver coin is worth closer to $40.00 an ounce.
Bullion's price has risen dramatically since its inception, so many investors would rather invest in bullion coins than futures.
Mining Companies
Investing in shares of mining companies is another great option for those looking to buy precious metals. You are investing in the ability of mining companies to produce gold or silver.
You will then receive dividends, which are calculated based upon the company's profit. These dividends can then be used to pay out shareholders.
Additionally, you will be able to take advantage of the company's potential growth. As demand for the product increases, so should the share prices of your company.
You should diversify because these stocks have a tendency to fluctuate in their prices. This is how you spread your risk across different companies.
But, remember that mining companies, like all stock market investments, are susceptible to financial loss.
Your share of ownership may be worthless if gold prices fall significantly.
The bottom line
Precious metals such as gold and silver provide a haven during economic uncertainty.
But, silver and gold can be subject to price swings. A precious metals IRA account is a good option for long-term investment.
This allows you to benefit from tax advantages and physical assets.
What are the three types?

There are three types of IRAs. Each type of IRA has its pros and cons. Each of these types will be described below.
Traditional Individual Retirement Accounts (IRA)
A traditional IRA allows for you to contribute pretax money to an account, where you can defer tax on contributions made now and earn interest. Withdrawals from this account are exempted from tax once you have retired.
Roth IRA
Roth IRAs allow you to deposit after-tax dollars into an account. This allows earnings to grow tax-free. The account allows you to withdraw funds for retirement.
SEP IRA
This is similar in structure to a Roth IRA. However, employees will need to make additional contributions. These additional contributions can be taxed. However, any earnings are now tax-deferred. If you leave the company, you can convert the entire amount to a Roth IRA.
How can I choose an IRA?

Understanding your account type is the first step in finding the right IRA for you. This includes whether your goal is to open a Roth IRA (or a traditional IRA). You will also need to know how much you can invest.
Next is deciding which provider best suits your needs. Some providers offer both, while others can only provide one type of account.
The fees associated with each option should be considered. Fees can vary greatly between providers, and may include annual maintenance charges and other fees. A monthly fee may be charged by some providers depending on how many shares your company holds. Others may only charge one quarter.
What are the pros & cons of a Gold IRA?

An excellent investment vehicle is a gold IRA. This is for people who wish to diversify but do not have access to traditional banking services. It allows investors to invest in precious materials such as gold and silver without paying tax on gains until they are withdrawn.
However, early withdrawals of funds will incur ordinary income tax. However, these funds are kept outside the country and cannot be seized by creditors if you default.
If you are looking to own gold without worrying about taxes, a golden IRA could be for you.
Statistics
External Links
How To
IRA-Approved Precious Metals

IRA-approved precious materials are excellent investments whether you're looking for ways to save money for retirement or to invest in your next business venture. Diversifying your portfolio can protect you from inflation with a variety of options, including silver coins and gold bars.
Precious Metal Investment Products come in two main formats. Because they are tangible, physical bullion products like bars and coins can be considered assets. Exchange-traded Funds (ETFs), however, are financial instruments that track and report the price movements in an underlying asset. ETFs can track the movement of gold or other metals. ETFs trade like stocks on stock exchanges, which means investors can buy shares of them directly from the company issuing them.
There are many precious metals to choose from. Silver and gold are commonly used for jewellery making and decoration. However, platinum and palladium tend to be associated with luxury goods. Palladium tends be more valuable than platinum which makes them ideal for industrial use. Although silver is useful for industrial purposes it is preferred for decorative uses.
Due to the high cost of refining and mining raw materials, physical bullion products are more expensive. They are safer than paper currencies, and offer buyers greater security. For example, consumers may lose confidence in the currency and look for alternatives when the U.S. dollar loses purchasing power. However, physical bullion products don't rely on trust between nations or companies. They are instead backed by central banks and governments, which gives customers security.
Prices for gold fluctuate depending on demand and supply. In other words, demand drives the price up. However, supply is greater than demand and prices fall. This dynamic allows investors to profit when the gold price fluctuates. These fluctuations are good for investors who have physical bullion products as they get a better return on their investment.
Precious metals, unlike other investments, are immune to economic recessions or changes in interest rates. The price of gold is likely to continue rising as long the demand for it remains strong. Because of this, precious metals are considered safe havens during times of uncertainty.
These precious metals are the most in demand:
Gold – Gold is the oldest precious metal. Gold is also called "yellow-metal". Gold is a common name, but it's a rare element that can be found underground. Most of the world's remaining gold reserves are found in South Africa.
Silver – After gold, silver ranks second in precious metals. Like gold, silver is mined from natural deposits. However, silver is usually extracted from ore and not from rock formations. Silver is widely used in both industry and commerce due to its durability, conductivity and resistance against tarnishing. The United States makes more than 98% all of the global silver production.
Platinum – Platinum ranks third in the most valuable precious metals. It has many industrial uses, including catalytic converters, fuel cells, and high-end medical equipment. It is used in dentistry for dental crowns, fillings and bridges.
Palladium – Palladium is the fourth most valuable precious metal. Manufacturers are gaining more interest in palladium due to its strength & stability. Palladium is also used for electronics, aerospace, military technology and automobiles.
Rhodium – Rhodium is fifth most valuable precious metal. Although rhodium is extremely rare, it is highly sought after because of its use in automobile catalysts.
Ruthenium – Ruthenium ranks sixth in the list of most valuable precious metals. While there are only limited supplies of platinum and palladium, ruthenium is plentiful. It is used in steel making, aircraft engines, and chemical manufacturing.
Iridium – Iridium ranks seventh in the list of most valuable precious metals. Iridium is an essential component of satellite technology. It is used to build satellites orbiting that transmit television signals, phone calls, and other communications.
Osmium- Osmium ranks eighth in the list of most valuable precious metals. Osmium can withstand extreme temperatures and is commonly used in nuclear reactors. It's also used in jewelry, medicine and cutting tools.
Rhenium- Rhenium, the ninth most precious precious metal, is Rhenium. Rhenium is used in refining oil and gas, semiconductors, and rocketry.
Iodine- Iodine ranks as the tenth most precious precious metal. Iodine has been used in radiography, pharmaceuticals, and photography.
—————————————————————————————————————————————————————————————-
By: Learn About Gold
Title: Silver Gold Bull Gold IRA Review | A Comprehensive Analysis
Sourced From: learnaboutgold.com/blog/silver-gold-bull-gold-ira/?utm_source=rss&utm_medium=rss&utm_campaign=silver-gold-bull-gold-ira
Published Date: Fri, 25 Aug 2023 14:38:14 +0000