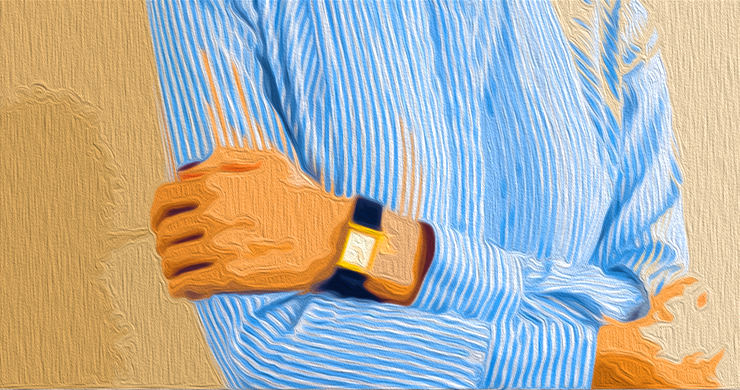 Robert Kiyosaki's Ongoing Investments in Gold, Silver, and Bitcoin
Robert Kiyosaki, the renowned author of the best-selling book Rich Dad Poor Dad, has recently shared the reasons behind his consistent investments in gold, silver, and bitcoin. Rich Dad Poor Dad, co-authored by Kiyosaki and Sharon Lechter in 1997, has remained on the New York Times Best Seller List for over six years. The book has sold more than 32 million copies in over 51 languages across 109 countries.
In a recent social media post on platform X, Kiyosaki expressed his belief that U.S. leaders desire "more war and poverty," which motivates his continuous purchases of gold, silver, and bitcoin. He advises individuals to preserve their wealth by investing in these three asset classes.
Three Asset Classes for Lifelong Financial Security and Freedom
Kiyosaki has long been an advocate for gold, silver, and bitcoin as investments. He recently emphasized that these assets offer "lifelong financial security and freedom," especially during unstable times. To maximize financial stability, he suggests allocating 75% of investment portfolios to gold, silver, and bitcoin, while the remaining 25% should be invested in real estate and oil stocks. According to Kiyosaki, this diversified mix can help individuals survive even the most significant crash in world history.
He also recommends utilizing dollar-cost averaging, a strategy that involves regularly investing a fixed amount of money in an asset, regardless of its price fluctuations. Kiyosaki emphasizes that he does not aim to pick stocks like Warren Buffett but rather advocates for a consistent and disciplined investment approach.
Bullish Predictions for Bitcoin, Gold, and Silver
Kiyosaki has made several bullish predictions regarding the prices of bitcoin, gold, and silver. In the near term, he anticipates bitcoin's price to reach $135,000, while in the event of a global economic crisis, he envisions it skyrocketing to $1 million. Similarly, he predicts that gold could surge to $75,000 and silver could rise to $60,000 under the same circumstances.
Looking further ahead, Kiyosaki projects that by 2025, bitcoin's price could reach $500,000, with gold potentially rising to $5,000 and silver reaching $500. These predictions highlight his confidence in the long-term potential of these assets.
Investing in Bitcoin Amidst Economic Uncertainty
With the anticipation of a crash in stock, bond, and real estate markets, Kiyosaki urges investors to purchase bitcoin immediately. He believes there will be a rush to buy BTC as traditional markets falter. Furthermore, he expresses his faith in the future of cryptocurrency, referring to fiat money as "toast" and labeling it as "fake money." In addition to warning about the impending crash in real estate, stocks, and bonds, he cautions that the U.S. dollar could collapse if the Federal Reserve raises interest rates.
In conclusion, Robert Kiyosaki's ongoing investments in gold, silver, and bitcoin stem from his belief that these assets offer lifelong financial security and freedom. He advises individuals to diversify their investment portfolios and utilize strategies like dollar-cost averaging. With his bullish predictions for the prices of bitcoin, gold, and silver, Kiyosaki underscores his confidence in the long-term potential of these assets. As the future unfolds, it will be interesting to see how his investment strategies and predictions play out.
Frequently Asked Questions
Can I physically possess gold in my IRA account?

Many people wonder if they are allowed to possess physical gold within an IRA account. This is a legitimate concern because it is illegal.
You can still own gold in an IRA if you look at the law.
Problem is, most people don't realize how much they can save by putting gold in an IRA and not keeping it in their home.
It's very easy to dispose of gold coins, but much harder to make an IRA. If you decide that you want to keep your gold at home, you'll be responsible for two tax payments. Once for the IRS and once for the state where you live.
You can also lose your gold and have to pay twice the taxes. So why would anyone want to keep their gold in their home?
Some might argue that gold should be safe at home. You can protect your gold from theft by storing it somewhere more secure.
If you are planning to visit frequently, your gold should not be left at home. Theft can easily take your gold when you're not home.
An insured vault is a better choice for gold storage. Your gold will be safe from fire, flood and earthquake as well as robbery.
Another benefit to keeping your gold in vaults is that you won't have to pay any property taxes. Instead, you will have to pay income tax for any gains you make selling your gold.
You may be interested in an IRA if you don't want to pay taxes on your gold. An IRA allows you to keep your gold free from income taxes, even though it earns interest.
Capital gains tax doesn't apply to gold. That means you have the right to cash your investment at whatever time you choose.
And because IRAs fall under federal regulation, you won't have any problems getting your gold transferred to another institution if you move.
Bottom line: You can have gold in an IRA. Your fear of it being stolen is what holds you back.
Can I store my Gold IRA at Home?

An online brokerage account will allow you to invest in the most secure way possible. You will have the same investment options available as traditional brokers, but you won't need special licenses. You don't have to pay any fees for investing.
You can also use free tools offered by many online brokers to manage your portfolio. Online brokers will allow you to download charts so that you can see the performance of your investments.
Should you open a Precious Metal IRA

Answers will depend on whether you have an investment goal or how high you are willing and able to tolerate risk.
If you plan to use the money for retirement, you should open an account now.
Because precious metals are highly likely to appreciate over time, They can also be used to diversify.
Furthermore, the prices of gold and silver tend to move together. They make a good choice for both assets and are a better investment.
You should not invest in precious-metal IRAs if it is not your intention to use your money for retirement, or if you are unwilling to take any risks.
Are precious metal IRAs a smart investment?

How willing you are to risk your IRA account losing value will decide the answer. As long as your assets don't grow very rapidly, these are a good option. These may not be the best option if you are looking to save for retirement over many decades and invest in assets that will increase in value (e.g. gold). You may also have to pay fees, which can reduce your gains.
Statistics
To qualify as IRA allowable precious metals and be accepted by STRATA, the following minimum fineness requirements must be met: Gold must be 99.5% pure, silver must be 99.9% pure, and platinum and palladium must both be 99.95% pure. (stratatrust.com)
The maximum yearly contribution to an individual's IRAs is currently $6,000 ($7,000 for those 50 years or older), or 100% of earned income, whichever is less. (monex.com)
Same tax rules as traditional IRA SEP IRA contributions in 2022 are limited to 25% of compensation or $66,000, whichever is less Before setting up a Silver IRA, understand the fees and IRS restrictions. (sltrib.com)
If you accidentally make an improper transaction, the IRS will disallow it and count it as a withdrawal so that you would owe income tax on the item's value and, if you are younger than 59 ½, an additional 10% early withdrawal penalty. (forbes.com)
External Links
How To
How to Open a Precious Metal IRA

Precious metals are a highly sought-after investment vehicle. Precious metals are a popular investment option because they provide investors with higher returns than traditional bonds and stocks. However, precious metals investing requires careful planning and research. Here are the basics to help you open your precious metal IRA account.
There are two main types to precious metal accounts. The physical precious metallic accounts and the paper gold-silver certificates (GSCs). Each type has advantages and drawbacks. GSCs, on the other hand, are more accessible and can be traded. To learn more about these options, keep reading below.
Physical precious metals accounts can be used to hold bullion, coins and bars. Although this option can provide diversification benefits, there are some drawbacks. For instance, the costs associated with buying, storing, and selling precious physical metals are quite expensive. It can also be difficult to transport their large sizes from one place to the next.
The silver and paper gold certificates are also relatively affordable. These certificates can also be traded online, and they are easy to access. They're a great choice for people who don't want precious metals. However, they aren't as diversified as their physical counterparts. These assets are also supported by government agencies, such as the U.S. Mint. Inflation rates could cause their value to drop.
When opening a precious metallic IRA, make sure to choose the right account for you and your financial situation. The following are important factors to consider before opening an IRA.
Your tolerance level
Your preferred asset allocation strategy
How much time do you have to invest
You can decide whether or not to use the funds for trading purposes.
What type of tax treatment do YOU prefer?
Which precious metal(s), you would like to invest in
How liquid should your portfolio be?
Your retirement age
Where you'll store your precious metals
Your income level
Your current savings rate
Your future goals
Your net worth
Special circumstances that might affect your decision
Your overall financial picture
Your preference between paper and physical assets
You are willing to take chances
Your ability and willingness to accept losses
Your budget constraints
You desire to be financially independent
Your investment experience
Precious metals are familiar to you
Your knowledge of precious metals
Your confidence and faith in the economy
Your personal preferences
After you have determined the type of precious metal IRA that best suits you, you can open an account with a reputable dealer. These companies can also be found online, through word-of mouth or referrals.
After you have opened your precious metal IRA account, you will need to decide how much money to put in it. Each precious metal IRA account requires a minimum initial deposit. Some account require just $100, while some allow you to put up to $50,000.
As you can see, your precious metal IRA IRA investment amount is completely up to the individual. You might choose to make a larger initial investment if your goal is to build wealth over the long-term. A lower initial deposit may be better if you plan to invest smaller amounts of money each month.
You have many options when it comes to the type of investments you can make. These are the most popular:
Gold – Bullion bars, rounds, and coins
Silver – Rounds and coins
Platinum – Coins
Palladium – Round and bar forms
Mercury – Round or bar forms
—————————————————————————————————————————————————————————————-
By: Kevin Helms
Title: Robert Kiyosaki Reveals Why He Continues to Invest in Bitcoin
Sourced From: news.bitcoin.com/rich-dad-poor-dad-author-robert-kiyosaki-reveals-why-he-keeps-buying-bitcoin/
Published Date: Sun, 12 Nov 2023 01:30:42 +0000