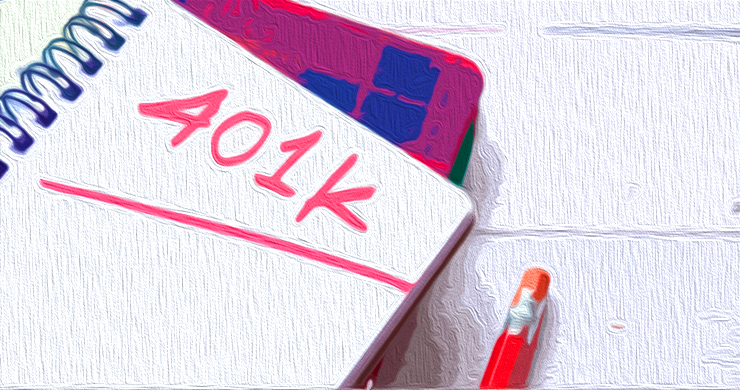 Shocking Revelations: $7 Billion Missing
Can Sun, the former general counsel of the now-defunct cryptocurrency exchange FTX, took the stand on Thursday in the criminal fraud trial of FTX founder Sam Bankman-Fried (SBF). Sun testified that he was completely shocked to discover that FTX had secretly transferred billions of dollars in customer funds to Bankman-Fried's hedge fund, Alameda Research. He revealed that spreadsheets presented to him by prosecutors showed that $7 billion was missing.
Sun, who resigned from his position as general counsel the day after uncovering the extent of the fraudulent transfers, testified that he had no prior knowledge of the secret fund transfers. He expressed his astonishment at the magnitude of the missing funds, stating, "I was shocked. There were $7 billion missing." The details of Sun's testimony were made public by Matthew Russell Lee from the Inner City Press.
Resignation and Muted Response
Despite joining FTX from the law firm Fenwick & West, Sun decided to resign after confronting Bankman-Fried about his concerns. However, Sun described Bankman-Fried's response as notably muted, saying, "I expected a bigger response. But all [SBF] said was, Got it. He didn't seem surprised."
Sun further recalled an incident where Bankman-Fried asked him to provide a "legal justification" for the missing billions when a private equity firm inquired about the funds. However, Sun stated that Bankman-Fried did not provide any explanation regarding the transfers.
Employment Contract and Non-Prosecution Agreement
During cross-examination, Mark Cohen, SBF's attorney, questioned Sun about his employment contract with FTX, which revealed $3.5 million in loans and bonuses from Alameda Research. When asked if these were connected to the missing funds, Sun responded, "Well, they were both about my employment."
Sun admitted to signing a non-prosecution agreement with prosecutors, which required him to provide truthful testimony. When Cohen asked if Sun could face prosecution for not telling the truth, Sun answered with a simple "yes." SBF's attorney also inquired about the use of encrypted messaging apps by the legal department, but Sun's response to this question was not disclosed.
Cooperating Witnesses and Potential Consequences
Sun's testimony follows the cooperation of former FTX and Alameda executives Caroline Ellison, Gary Wang, and Nishad Singh, who pleaded guilty and are working with prosecutors. If convicted of fraud and conspiracy charges, Bankman-Fried could potentially face over 100 years in prison. However, he has pleaded not guilty to these charges.
What are your thoughts on Can Sun's testimony and the revelation of the missing $7 billion? Feel free to share your opinions in the comments section below.
Frequently Asked Questions
What precious metals can you invest in for retirement?

It is gold and silver that are the best precious metal investment. Both can be easily bought and sold, and have been around since forever. They are a great way to diversify your portfolio.
Gold: Gold is one of man's oldest forms of currency. It is also extremely safe and stable. It is a good way for wealth preservation during uncertain times.
Silver: The popularity of silver has always been a concern for investors. It is an excellent choice for investors who wish to avoid volatility. Silver is more volatile than gold. It tends to rise rather than fall.
Platinium: Platinum is another form of precious metal that's becoming increasingly popular. It is very durable and resistant against corrosion, much like silver and gold. It's also more expensive than the other two.
Rhodium: Rhodium is used in catalytic converters. It is also used in jewelry-making. It is also very affordable in comparison to other types.
Palladium: Palladium, which is a form of platinum, is less common than platinum. It's also less expensive. It is a preferred choice among investors who are looking to add precious materials to their portfolios.
Who is the owner of the gold in a gold IRA

An individual who has gold is considered to be a "form of money" by the IRS and subject to taxation.
You must have at least $10,000 in gold and keep it for at most five years to qualify for this tax-free status.
Gold can be used to protect against inflation and price volatility. However, it is not a good idea to own gold if you don't intend to use it.
If you plan to eventually sell the gold, you'll need a report on its value. This could impact the amount of capital gains taxes your owe if you cash in your investments.
You should consult a financial planner or accountant to see what options are available to you.
What tax is gold subject in an IRA

The fair market price of gold when it is sold determines the tax due on its sale. You don't pay taxes when you buy gold. It isn't considered income. If you decide to sell it later, there will be a taxable gain if its price rises.
For loans, gold can be used to collateral. Lenders will seek the highest return on your assets when you borrow against them. Selling gold is usually the best option. It's not guaranteed that the lender will do it. They may hold on to it. They might decide to sell it. Either way you will lose potential profit.
So to avoid losing money, you should only lend against your gold if you plan to use it as collateral. Otherwise, it's better to leave it alone.
What are the advantages of a gold IRA

An Individual Retirement Account (IRA) is the best way to put money towards retirement. It is tax-deferred until it's withdrawn. You have total control over how much each year you take out. And there are many different types of IRAs. Some are more suitable for students who wish to save money for college. Others are intended for investors seeking higher returns. For example, Roth IRAs allow individuals to contribute after age 59 1/2 and pay taxes on any earnings at retirement. But once they start withdrawing funds, those earnings aren't taxed again. This type of account might be a good choice if your goal is to retire early.
Because you can invest money in many asset classes, a gold IRA works similarly to other IRAs. Unlike a regular IRA which requires taxes to be paid on gains as you wait to withdraw them, a IRA with gold allows you to invest in multiple asset classes. This makes gold IRA accounts a great choice for those who want their money to be invested, not spent.
You can also enjoy automatic withdrawals, which is another benefit of owning your gold through an IRA. It means that you don't have to remember to make deposits every month. Direct debits could be set up to ensure you don't miss a single payment.
Finally, gold is one of the safest investment choices available today. Its value is stable because it's not tied with any one country. Even during economic turmoil the gold price tends to remain fairly stable. This makes it a great investment option to protect your savings from inflation.
Are You Ready to Invest in Gold?

The answer will depend on how many dollars you have saved so far and whether you had gold as an investment option at the time. If you're unsure about which option to choose then consider investing in both.
Gold is a safe investment and can also offer potential returns. This makes it a worthwhile choice for retirees.
While most investments offer fixed rates of return, gold tends to fluctuate. Therefore, its value is subject to change over time.
However, it doesn't necessarily mean that you shouldn't invest your money in gold. Instead, it just means you should factor the fluctuations into your overall portfolio.
Another benefit to gold is its tangible value. Gold is less difficult to store than stocks or bonds. It's also portable.
You can always access your gold as long as it is kept safe. You don't have to pay storage fees for physical gold.
Investing in gold can help protect against inflation. Gold prices are likely to rise with other commodities so it is a good way of protecting against rising costs.
Also, you'll reap the benefits of having some savings invested in something with a stable value. Gold rises in the face of a falling stock market.
Another advantage to investing in gold is the ability to sell it whenever you wish. Just like stocks, you can liquidate your position whenever you need cash. It doesn't matter if you are retiring.
If you do decide to invest in gold, make sure to diversify your holdings. You shouldn't try to put all of your eggs into one basket.
You shouldn't buy too little at once. Start small, buying only a few ounces. Next, add more as required.
Remember, the goal here isn't to get rich quickly. Instead, the goal is to accumulate enough wealth that you don't have to rely on Social Security.
Even though gold is not the best investment, it could be an excellent addition to any retirement plan.
Is physical gold allowed in an IRA.

Gold is money. Not just paper currency. It's an asset that people have used for thousands of years as a store of value, a way to keep wealth safe from inflation and economic uncertainty. Investors today use gold to diversify their portfolios because gold is more resilient to financial turmoil.
Many Americans now invest in precious metals. It's not guaranteed that you'll make any money investing gold, but there are several reasons it might be worthwhile to add gold to retirement funds.
Gold has historically performed better during financial panics than other assets. The S&P 500 declined 21 percent during the same period. Gold prices increased nearly 100 per cent between August 2011 – early 2013. During turbulent market conditions gold was one of few assets that outperformed stock prices.
One of the best things about investing in gold is its virtually zero counterparty risk. You still have your shares even if your stock portfolio falls. Gold can be worth more than its investment in a company that defaults on its obligations.
Finally, the liquidity that gold provides is unmatched. This means you can easily sell your gold any time, unlike other investments. The liquidity of gold makes it a good investment. This allows one to take advantage short-term fluctuations within the gold price.
Statistics
External Links
How To
Tips for Investing in Gold

Investing in Gold is one of the most popular investment strategies worldwide. There are many advantages to investing in Gold. There are several options to invest in the gold. There are many ways to invest in gold. Some prefer buying physical gold coins while others prefer gold ETFs (Exchange Traded Funds).
Before buying any kind of gold, you need to consider these things.
First, you must check whether your country allows you to own gold. If you have permission to possess gold in your country, you can then proceed. You can also look at buying gold abroad.
The second is to decide which kind of gold coin it is you want. You can go for yellow gold, white gold, rose gold, etc.
Third, consider the cost of gold. It is better to start small, and then work your way up. One thing that you should never forget when purchasing gold is to diversify your portfolio. Diversifying assets should include stocks, bonds real estate mutual funds and commodities.
Lastly, you should never forget that gold prices change frequently. Therefore, you have to be aware of current trends.
—————————————————————————————————————————————————————————————-
By: Jamie Redman
Title: Former FTX General Counsel Testifies about Misappropriation of Funds
Sourced From: news.bitcoin.com/ex-general-counsel-sheds-light-on-ftxs-7b-gap-in-bankman-fried-fraud-trial/
Published Date: Sun, 22 Oct 2023 07:30:59 +0000