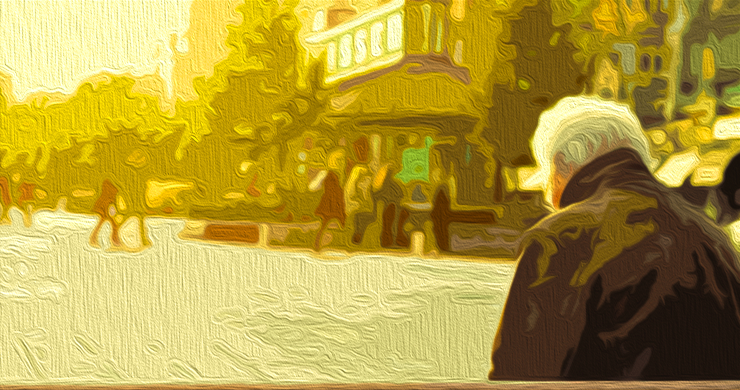 Recent reports indicate that the major Chinese property developer, Evergrande's, financial woes have instigated a bank panic in northern China. This uncertainty arose after unverified claims circulated that the Bank of Cangzhou had provided billions in loans to the beleaguered company. This news followed closely on the heels of an announcement by Evergrande regarding the arrest of its founder, Xu Jiayin.
Evergrande's Financial Issues Ignite Bank Panic in Cangzhou Prefecture
Evergrande, a colossal player in the Chinese real estate market, applied for Chapter 15 bankruptcy protection in a New York court on August 18, 2023. The company saw rapid growth during China's real estate boom and was once counted among the top property developers in the country.
However, its ambitious expansion was financed heavily by debt, and by 2021, it had racked up over $300 billion in debt and liabilities. Prior to its downfall, there were widespread worries about substantial financial repercussions both within China and on a global scale.
The collapse of Evergrande is not a minor hiccup; its impact reverberates powerfully through China's economic framework. Moreover, its debt tendrils reach out to banks in countries such as Australia, the U.S., Canada, the U.K., and beyond.
Bank Panic at Bank of Cangzhou
Both CNN and Asia Times detailed an unexpected bank panic at the Bank of Cangzhou, ignited by hearsay of contagion. Such panic withdrawals are rarely seen in China. This financial establishment, with numerous branches, is located in a prefecture roughly 100 miles from Beijing.
The news of the bank panic took social media platforms by storm as people shared images and videos of the incident. The state-operated news outlet Yicai reported that several individuals were apprehended in Cangzhou for disseminating rumors, and police officers are stationed at the entrances of the bank.
The Bank of Cangzhou reassured the public about the security of their deposits. To emphasize its financial health, reports suggest that large piles of yuan were visibly displayed in the bank's lobby. According to sources, the People's Bank of China (PBOC) promptly provided the bank with emergency financial aid.
Previous Bank Panics in China
China last experienced bank panics in April 2022, when four rural banks in Henan province suspended withdrawals, affecting $1.5 billion in deposits. New Oriental Country Bank of Kaifeng, Shangcai Huimin County Bank, Yuzhou Xin Min Sheng Village Bank, and Zhecheng Huanghuai Community Bank initially attributed the suspension to "maintenance".
However, residents soon found out that these establishments were subject to a financial investigation. Coincidentally, just before the recent bank panic, news surfaced about the arrest and ongoing inquiry into Evergrande's founder, Xu Jiayin.
What are your thoughts on the Evergrande collapse causing a bank panic in northern China? Share your views on this subject below.
Frequently Asked Questions
What are the three types of IRAs?

There are three main types of IRAs. There are three types of IRAs: Roth, Traditional, and SEP. Each has its own advantages and disadvantages. Each of these types will be described below.
Traditional Individual Retirement Accounts
Traditional IRAs allow you to make pretax contributions to an account that allows you to defer taxes while still earning interest. Once you retire, withdrawals from the account are tax-free.
Roth IRA
With a Roth IRA, you deposit after-tax dollars into an account, which means any earnings grow tax-free. You can also withdraw money from the account to retire your funds tax-free.
SEP IRA
This is similar to a Roth IRA, except that it requires employees to make additional contributions. The additional contributions are taxed but earnings remain tax-deferred. If you leave the company, you can convert the entire amount to a Roth IRA.
What precious metals are allowed in IRA?

The most common precious metal used for IRA accounts is gold. Also available as investments are bars and bullion gold coins.
Precious Metals are safe investments since they don't lose value over the long-term. They're also considered a great way to diversify an investment portfolio.
Precious metals are silver, palladium, and platinum. These metals share similar properties. Each metal has its own use.
In jewelry making, for instance, platinum is used. For the creation of catalysts, palladium can be used. To produce coins, silver can be used.
Think about how much you can afford to purchase your gold, before you make a decision on the precious metal. It may be more cost-effective to purchase gold at lower prices per ounce.
It is also important to consider whether you would like to keep your investment confidential. If you have the desire to keep your investment private, palladium might be the best choice.
Palladium is worth more than gold. However, it is also rarer. This means you might have to spend more.
When choosing between gold or silver, another important aspect is the storage fees. Storage fees for gold are determined by its weight. You will pay more if you store larger amounts.
Silver is stored according to its volume. You'll pay less if you store smaller quantities of silver.
You should follow all IRS rules if you plan to store precious metals in an IRA. This includes keeping track, and reporting to the IRS, all transactions.
How to Open a Precious Metal IRA

A self-directed Roth Individual Retirement Account is the best way to open a IRA for precious metals.
This type of account is better than other types of IRAs because you don't have to pay any taxes on the interest you earn from your investments until you withdraw them.
This makes it very attractive to people who want to save money but also need a tax break.
You are not restricted to investing only in gold or silver. You can invest in whatever you like, provided it conforms to IRS guidelines.
Many people think only of silver and gold when they hear the word "precious metallic" but there are other types.
Some examples include palladium, platinum, rhodium, osmium, iridium, and ruthenium.
There are several ways you can invest in precious metals. Two of the most popular ways to invest in precious metals are buying bullion coin and bar coins, and also purchasing shares in mining corporations.
Bullion Coins or Bars
The easiest way to invest in precious materials is to buy bullion coins or bars. Bullion is a generic term that refers only to physical ounces in gold or silver.
Bullion bars and bullion coin are real pieces of metal.
Although you may not be able to see any change immediately after purchasing bullion bars and coins at a shop, you will soon notice some positive effects.
You'll be able to see a piece tangible of history. Each coin and bar is unique.
It is often worth less than its nominal price if you examine the face value. For example, in 1986 the American Eagle Silver Coin sold for $1.00 an ounce. Today, however, the American eagle's price is closer to $40.00 per an ounce.
Since the value of bullion has increased dramatically since its introduction, many investors prefer buying bullion coins and bullion bars rather than futures contracts.
Mining Companies
For those who want to purchase precious metals, another option is investing in shares of mining companies. You invest in the company's ability produce gold and silver when you buy shares of mining companies.
In return, you will receive dividends based on the company's profits. These dividends will then be paid out to shareholders.
Furthermore, the company has the potential to grow. The demand for the product will also cause an increase in share prices.
This is why it's important that you diversify your portfolio. Stocks can fluctuate in prices so it's important to diversify. This means spreading your risk across multiple companies.
It is important to keep in mind that mining companies can lose their financial investments just as stock markets investors.
If gold prices drop dramatically, your ownership share could be worthless.
The Bottom Line
Precious metals, such as silver and gold, can be a refuge during economic uncertainty.
Gold and silver can fluctuate in price. You might be interested in long-term investments in precious metals. Consider opening a precious metals IRA with a reputable company.
This allows you to benefit from tax advantages and physical assets.
Can you hold precious metals in an IRA?

The answer depends on whether or not the IRA owner is looking to diversify his holdings in gold and silver, or to keep them for safekeeping.
He can choose to diversify if he so desires. He could buy physical bars of gold and/or silver from a dealer or sell these items back to the dealer at the end of the year. He doesn't wish to sell any of his precious metal investments. In this case, he should hold onto the investments as they are perfect for storing inside an IRA account.
What are the pros & con's of a golden IRA?

An excellent investment vehicle is a gold IRA. This is for people who wish to diversify but do not have access to traditional banking services. It allows you to invest in precious metals such as gold, silver, and platinum without paying taxes on any gains until they're withdrawn from the account.
The downside is that early withdrawals will result in ordinary income taxes on earnings. The funds are not located in the country and can be easily seized by creditors if your loan defaults.
A gold IRA could be the best option for you if your goal is to have gold that you can own without worrying about taxes.
Statistics
External Links
How To
How to Open a Precious Metal IRA

Precious metals remain one of the most highly-valued investment options. Precious metals are a popular investment option because they provide investors with higher returns than traditional bonds and stocks. It is worth your time to research and plan before you invest in precious metals. Here's how to open a precious-metal IRA account.
There are two types of precious metal accounts. They are paper gold and silver certificates (GSCs) and physical precious metals accounts. Each type comes with its own set of advantages and disadvantages. GSCs can be traded and access physical precious metals accounts, which offer diversification benefits. Continue reading to learn more about each of these options.
Physical precious metals accounts consist of coins, bars, and bullion. This option is great for diversification, but it has its drawbacks. It is expensive to buy, store, and sell precious metals. Due to their size, it can be difficult for them to be transported from one place to another.
On the other hand, paper gold and silver certificates are relatively inexpensive. In addition, they're easily accessible and traded online. They're a great choice for people who don't want precious metals. But they don't offer as much diversification as their physical counterparts. Additionally, they are backed by government agencies like U.S. Mint and could lose value if inflation rates rise.
Choose the best account for you financial situation when opening a precious metal IRA. Before you make that decision, here are some things to consider:
Your tolerance level
Your preferred asset allocation strategy
How much time will you invest?
Consider whether you will use the funds to trade short-term.
What kind of tax treatment you'd prefer
Which precious metal(s) you'd like to invest in
How liquid do you need your portfolio to be
Your retirement age
Where you'll store your precious metals
Your income level
Current savings rate
Your future goals
Your net worth
Any special circumstances that may affect your decision
Your overall financial position
You choose between paper and tangible assets
You are willing to take chances
Your ability to deal with losses
Your budget constraints
Your desire to be financially independent
Your investment experience
Precious metals are familiar to you
Your knowledge of precious metals
Your confidence in the economy
Your personal preferences
Once you have decided which type of precious-metal IRA is best for you, it's time to open an account at a reputable dealer. These dealers can be found via referrals, word-of-mouth, and online research.
Once your precious metal IRA has been opened, you'll need decide how much money you wish to invest. Every precious metal IRA account will have a different minimum initial deposit amount. Some accounts require $100 while others allow you to invest up $50,000.
As stated above, the amount of money invested in your precious metal IRA is completely up to you. A higher initial deposit will help you build wealth over a prolonged period. However, a smaller initial deposit might work for you if your goal is to invest less money each month.
You can buy any type of investment, regardless of the amount of precious metals in your IRA. These are the most commonly used:
Bullion bars, rounds and coins in gold – Gold
Silver – Rounds and coins
Platinum – Coins
Palladium – Round and bar forms
Mercury – Round and Bar Forms
—————————————————————————————————————————————————————————————-
By: Jamie Redman
Title: Evergrande's Financial Struggles Incite Bank Panic in Northern China
Sourced From: news.bitcoin.com/evergrandes-economic-tremors-trigger-bank-run-in-northern-china/
Published Date: Mon, 16 Oct 2023 23:30:45 +0000