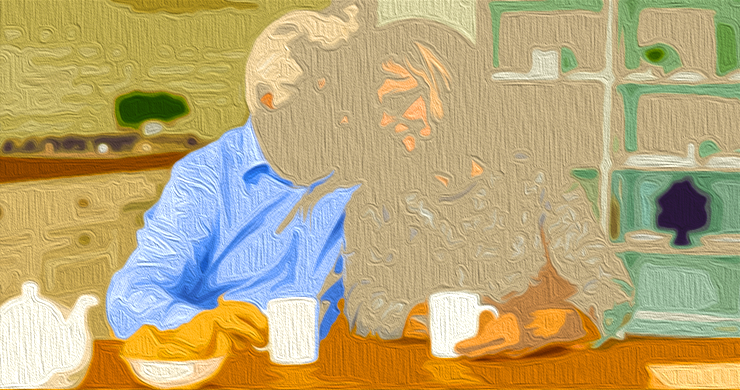 Bithumb's Potential IPO Strategy to Challenge Upbit's Market Supremacy
Local reports suggest that Bithumb, one of South Korea's prominent cryptocurrency exchanges, is considering a public listing on the Kosdaq platform in 2025. Insider information indicates that Bithumb may also transition to the Korea Exchange (KOSPI) platform in the future.
According to South Korean news outlet Edaily, Bithumb could pursue an initial public offering (IPO) by 2025. The exchange's potential IPO strategy is seen as an ambitious effort to surpass Upbit, which currently holds an 85% share of South Korea's cryptocurrency trading market.
Lee Jung-hoon, who has recently made a comeback as the major stakeholder on Bithumb's board, is focusing on fortifying the firm's governance to support its IPO ambitions. This move aims to position Bithumb as a strong contender in the market.
Bithumb's IPO Preparations and Financial Standing
Sources close to the situation reveal that Bithumb has appointed Samsung Securities as its fund manager, and preparations for the IPO are already underway. While the exchange aims for a listing on Kosdaq, Bithumb has chosen not to comment on these developments to Edaily.
According to Bithumb's second-quarter financials, the exchange currently possesses assets worth 400 billion won, which is equivalent to $303.56 million. Additionally, Sangjun Lee, Bithumb's former board representative director, has been ousted.
Despite Bithumb's strong presence in the market, its spot trading volume of $658.58 million in the past 24 hours on November 12, 2023, pales in comparison to Upbit's volume, which reached $3.98 billion. As part of its strategy to go public, Bithumb is currently undergoing a business overhaul to enhance its market position.
Bithumb's IPO and Lee Jung-hoon's Influence
Industry experts believe that Bithumb's IPO will set a precedent in the nation's cryptocurrency market. Lee Jung-hoon's influence is expected to play a crucial role in ensuring a successful IPO and spearheading the company's internal streamlining efforts.
On Sunday, spot BTC prices at Upbit and Bithumb exhibited a 'kimchi premium,' with South Korea's BTC pricing exceeding global rates by over $350. This indicates the strong demand for cryptocurrencies in South Korea and the potential for Bithumb's IPO to attract investor interest.
What are your thoughts on Bithumb's contemplation of going public on Kosdaq? Share your opinions and insights in the comments section below.
Frequently Asked Questions
Can I have a gold ETF in a Roth IRA

While a 401k may not offer this option for you, it is worth considering other options, such an Individual Retirement Plan (IRA).
Traditional IRAs allow for contributions from both employees and employers. An Employee Stock Ownership Plan (ESOP) is another way to invest in publicly traded companies.
An ESOP gives employees tax advantages as they share the stock of the company and the profits it makes. The money you invest in the ESOP will be taxed at a lower rate than if it were directly held by the employee.
A Individual Retirement Annuity (IRA), is also available. An IRA allows you to make regular payments throughout your life and earn income in retirement. Contributions to IRAs don't have to be taxable
What are the benefits to having a gold IRA

The best way to save money for retirement is to place it in an Individual Retirement Account. It's tax-deferred until you withdraw it. You control how much you take each year. There are many types available. Some are better suited to college savings. Others are intended for investors seeking higher returns. For example, Roth IRAs allow individuals to contribute after age 59 1/2 and pay taxes on any earnings at retirement. However, once they begin withdrawing funds, these earnings are not taxed again. So if you're planning to retire early, this type of account may make sense.
The gold IRA allows you to invest in different asset classes, which is similar to other IRAs. Unlike a regular IRA, you don't have to worry about paying taxes on your gains while you wait to access them. This makes gold IRA accounts a great choice for those who want their money to be invested, not spent.
Another advantage to owning gold via an IRA is the ease of automatic withdraws. You won't have the hassle of making deposits each month. To make sure you don't miss any payments, you can also set up direct deductions.
Gold is one of today's most safest investments. Because it isn't tied to any specific country, gold's value tends to stay stable. Even during economic turmoil, gold prices tend to stay relatively stable. Therefore, gold is often considered a good investment to protect your savings against inflation.
How does a gold IRA work?

People who wish to invest in precious metals can use Gold Ira accounts as a tax-free investment vehicle.
Physical gold bullion coin can be purchased at any time. You don't have to wait to begin investing in gold.
You can keep gold in an IRA forever. When you die, your gold assets won't be subjected to taxes.
Your heirs inherit your gold without paying capital gains taxes. It is not required that you include your gold in the final estate report because it remains outside your estate.
To open a gold IRA, you will first need to create an individual retirement account (IRA). Once you've completed this step, an IRA administrator will be appointed to your account. This company acts in the role of a middleman between your IRS agent and you.
Your gold IRA custodian is responsible for handling all paperwork and submitting the required forms to the IRS. This includes filing annual reporting.
Once you've set up your gold IRA, it's possible to buy gold bullion. The minimum deposit required to purchase gold bullion coins is $1,000 However, you'll receive a higher interest rate if you put in more.
You will pay taxes when you withdraw your gold from your IRA. If you're withdrawing the entire balance, you'll owe income taxes plus a 10 percent penalty.
Even if your contribution is small, you might not have to pay any taxes. However, there are exceptions. You'll owe federal income tax and a 20% penalty if you take out more than 30% of your total IRA assets.
You should avoid taking out more than 50% of your total IRA assets yearly. You could end up with severe financial consequences.
Statistics
External Links
How To
Gold Roth IRA guidelines

It is best to start saving early for retirement. Start saving as soon and as often as you're eligible (usually around 50 years old) and keep going until retirement. To ensure sufficient growth, it is vital that you contribute enough each year.
You also want to take advantage of tax-free opportunities such as a traditional 401(k), SEP IRA, or SIMPLE IRA. These savings vehicles enable you to make contributions while not paying any taxes on the earnings, until they are withdrawn. These savings vehicles can be a great option for individuals who don't qualify for employer matching funds.
The key is to save regularly and consistently over time. You'll miss out on any potential tax benefits if you're not contributing the maximum amount allowed.
—————————————————————————————————————————————————————————————-
By: Jamie Redman
Title: Bithumb Considers Public Listing on Kosdaq in 2025
Sourced From: news.bitcoin.com/south-korean-crypto-exchange-bithumb-eyes-ipo-in-move-to-challenge-upbits-market-dominance/
Published Date: Sun, 12 Nov 2023 23:00:19 +0000