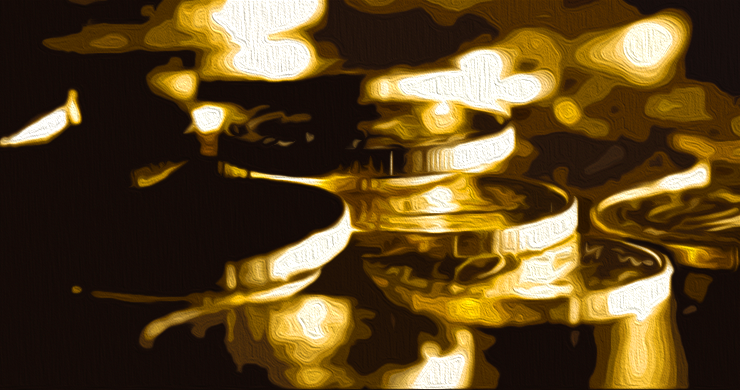 Bitcoin Futures Open Interest Surges
The open interest (OI) for Bitcoin futures has experienced a significant surge in recent days, with CME Group's OI reaching an impressive 100,000 bitcoins, equivalent to $3.4 billion. This surge is not limited to CME Group, as other platforms such as Binance, Deribit, Bitget, and Okx are also seeing substantial increases in open interest.
Understanding Bitcoin Futures Open Interest
For those unfamiliar with the term, open interest (OI) in Bitcoin futures refers to the level of market engagement and the volume of money or contracts actively circulating. In simpler terms, it represents the total number of unsettled futures contracts that have not yet been cleared through a counter-trade or delivery. Recent data shows a significant rise in Bitcoin futures OI within a span of just 48 hours.
CME BTC Futures OI Hits New Record
K33 Research's latest findings reveal that CME BTC futures OI has surpassed 100,000 BTC, setting a new record. This surge has allowed CME to capture a 25% market share, narrowing the gap with Binance's leading position in the futures sector to just 4%. Additionally, on October 23, CME also witnessed a notable increase in options volume and OI related to BTC futures.
Deribit Shows Significant Growth
Deribit, another major player in the futures market, is not far behind. Both its futures and options have experienced significant growth. The platform's Bitcoin options OI has surpassed the $12 billion mark, while its Bitcoin futures OI is approaching a billion. Open interest provides valuable insights into the overall activity and capital flow in the futures market. An increase in OI often indicates heightened market enthusiasm, while a decline may suggest waning interest.
Other Players in the Futures Market
As of October 23, Binance reported a staggering $12.08 billion in Bitcoin futures OI. Other significant players in the futures market include Bitget, Okx, Gate.io, Kucoin, and Bitmex. Additionally, Dydx and Crypto.com have also seen spikes in open interest recently. This newfound interest can be largely attributed to the potential approval of a spot Bitcoin exchange-traded fund.
Potential Impact of Grayscale and Blackrock
The recent legal victory by Grayscale and Blackrock's preparations for an ETF are seen by many as positive signs for the future of Bitcoin. These developments have generated optimism and contributed to the surge in Bitcoin futures open interest.
What are your thoughts on the recent surge in Bitcoin futures open interest? Feel free to share your opinions in the comments section below.
CFTC

How To
The History of Gold as an Asset

Gold was a currency from ancient times until the early 20th century. It was accepted worldwide and became popular due to its durability, purity, divisibility, uniformity, scarcity, and beauty. In addition, because of its value, it was traded internationally. Because there were no internationally recognized standards for measuring and weighing gold, the different weights of this metal could be used worldwide. One pound sterling, for example, was equivalent in England to 24 carats, and one livre tournois, in France, to 25 carats. A mark, on the other hand, was equivalent in Germany to 28 carats.
In the 1860s, the United States began to issue American coins made from 90% copper, 10% Zinc, and 0.942 Fine Gold. This resulted in a decline of foreign currency demand and an increase in the price. At this point, the United States minted large amounts of gold coins, causing the price of gold to drop. Because the U.S. government had too much money coming into circulation, they needed to find a way to pay off some debt. They decided to return some of the gold they had left to Europe.
Many European countries didn't trust the U.S. dollars and started to accept gold for payment. Many European countries started to accept paper money as a substitute for gold after World War I. The value of gold has significantly increased since then. Even though the price of gold fluctuates, it remains one the best investments you can make.
—————————————————————————————————————————————————————————————-
By: Jamie Redman
Title: Bitcoin Futures Open Interest Skyrockets Amid Rising Market Enthusiasm and ETF Anticipation
Sourced From: news.bitcoin.com/bitcoin-futures-open-interest-skyrockets-amid-rising-market-enthusiasm-and-etf-anticipation/
Published Date: Tue, 24 Oct 2023 18:30:11 +0000