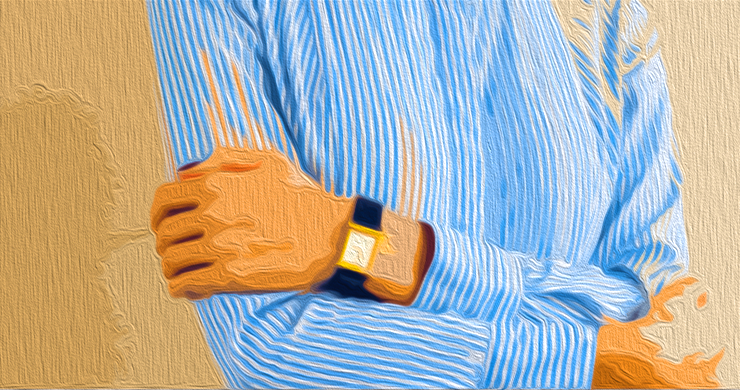 Introduction
Bitcoin.com, a global leader in introducing newcomers to cryptocurrency, is excited to announce a strategic partnership with Hummingbot to launch an innovative campaign. The campaign aims to enhance liquidity and trading volumes for the VERSE/USDT trading pair on KuCoin, a popular cryptocurrency exchange.
About the Campaign
The campaign is structured around Hummingbot's Liquidity Miner platform and focuses on incentivizing market makers and the Hummingbot community. By encouraging market-making services on centralized exchanges, the campaign aims to facilitate a more decentralized market-making process. Hummingbot's platform is widely used by trading firms, individual traders, and cryptocurrency projects to earn liquidity mining rewards and own their liquidity.
Rewards
The campaign will run for 12 weeks, starting from October 24, 2023, 00:00 UTC. Participants will have the opportunity to earn rewards, with a total of $15,000 worth of Bitcoin.com's ecosystem token VERSE to be distributed throughout the program. This amounts to $1,250 worth of VERSE per week.
Participation
Anyone with sufficient technical skills can utilize Hummingbot's open-source code to set up a bot or multiple bots to support market making and earn rewards. Bitcoin.com was particularly attracted to Hummingbot due to the Hummingbot Foundation's mission to democratize high-frequency trading. This mission aligns with Bitcoin.com's goal of creating more economic freedom worldwide.
Bitcoin.com's Vision
Corbin Fraser, the Head of Financial Services at Bitcoin.com, expressed excitement about showcasing Hummingbot's ability to level the playing field. He emphasized that market-making and high-frequency trading have traditionally been accessible only to wealthy individuals or businesses. With this campaign, Bitcoin.com aims to enhance liquidity and trading volume for the VERSE token, which serves as the world's gateway to decentralized finance (DeFi). The VERSE token plays a crucial role in facilitating greater economic freedom, enabling individuals to navigate the financial sphere with autonomy and confidence.
About Bitcoin.com
Bitcoin.com is focused on building products that provide everyday people with access to unlimited opportunities for personal prosperity. Since 2015, Bitcoin.com has been a global leader in introducing newcomers to cryptocurrency. The platform offers accessible educational materials, timely and objective news, and user-friendly self-custodial products for buying, spending, trading, investing, and earning with crypto.
About Verse
VERSE is the rewards and utility token for users who contribute to and participate in the Bitcoin.com ecosystem. Launched in December 2022, the VERSE token aims to expand access to decentralized finance and unlock the economic freedom it offers. Since its launch, VERSE has rapidly integrated into web3 platforms, as evidenced by its partnerships and integrations in August and September.
About Hummingbot
Hummingbot, an open-source market-making bot, has established itself as the premier platform for liquidity provisions since its open-sourcing in 2019. The platform champions accessibility and inclusivity, serving a diverse user base, including token projects, small trading firms, and individual traders. Hummingbot offers a comprehensive suite of tools for creating, backtesting, deploying, and managing automated trading strategies.
Frequently Asked Questions
How do I Withdraw from an IRA of Precious Metals?

You may consider withdrawing your funds if you have an account with a precious metal IRA company such as Goldco International Inc. When you sell your metals, the value of those funds will be higher than if it was kept in the account.
If you are unsure how to withdraw money from your precious metal IRA, here is what you need to know.
First, determine whether the precious metal IRA provider allows withdrawals. Some companies will allow withdrawals, while others won't.
Second, find out if you are eligible for tax-deferred gains from selling your metals. This benefit is available from most IRA providers. But, not all IRA providers offer this benefit.
To find out if fees apply, thirdly check with your precious-metal IRA provider. You may have to pay an additional fee for the withdrawal.
Fourth, ensure that you keep track your precious metal IRA investment for at least 3 years after selling them. You should therefore wait until January each year to calculate capital losses on your investment portfolio. Fill out Form 8949 and follow the instructions to calculate how much gain you've realized.
In addition to filing Form8949, you must also notify the IRS about the sale or purchase of precious metals. This ensures you pay tax on any profits from your sales.
A trusted attorney or accountant should be consulted before you sell your precious metals. They can assist you in following the correct procedures and avoiding costly mistakes.
How do I open a Precious Metal IRA

You can open an IRA in precious metals by opening a Roth Individual Retirement Account (IRA), which you can self-direct.
This account is better compared to other types because you don't need to pay any taxes until you withdraw the investments.
This makes it attractive to those who want a tax break but still want to save some money.
There are many other options than investing in gold and silver. You can invest in whatever you like, provided it conforms to IRS guidelines.
Many people think only of silver and gold when they hear the word "precious metallic" but there are other types.
Examples include platinum, palladium and rhodium.
There are many ways that you can invest precious metals. The two most popular options include buying bullion coins and bars and purchasing shares of mining companies.
Bullion Coins, Bars
The easiest way to invest in precious materials is to buy bullion coins or bars. Bullion can be used to refer to the physical ounces or gold or silver.
You get actual bullion bars and coins when you purchase bullion coins.
You might not notice any changes in your pocket when you buy bullion coins or bars from a store but you will see some benefits over the long-term.
This is an example of a tangible piece in history. Each coin and bar has its own unique story behind it.
When you look at face value of the coin, you'll often find that it's worth far less than its nominal value. In 1986, the American Eagle Silver Coin was $1.00 per ounce. However, today, an American Eagle Silver Coin is more than $40.00 per Ounce.
Since the value of bullion has increased dramatically since its introduction, many investors prefer buying bullion coins and bullion bars rather than futures contracts.
Mining Companies
A great way to get precious metals is by investing in shares in mining companies. You're investing in the company's ability to produce precious metals.
You will be paid dividends that are based on the company's profits. These dividends are then used to pay shareholders.
You will also benefit from the company's growth potential. The company's share prices should also increase as demand increases for the product.
Because these stocks fluctuate in price, it's important to diversify your portfolio. This is how you spread your risk across different companies.
It is important to keep in mind that mining companies can lose their financial investments just as stock markets investors.
If gold prices drop significantly, your share of ownership could be worthless.
The bottom line
Precious Metals such as gold or silver offer a safe haven in times of economic uncertainty.
Both silver and gold are subject to extreme price swings. A precious metals IRA account is a good option for long-term investment.
By doing this, you can reap the tax benefits and still have physical assets.
Do You Need to Open a Precious Metal IRA

The answer depends on whether you have an investment goal and how much risk tolerance you are willing to take.
You should start an account if you intend to retire with the money.
Precious metals will appreciate over time. You also get diversification benefits.
In addition, gold and silver prices tend to move together. This makes them an excellent choice for investors in both assets.
You shouldn't invest precious metal IRAs if you don't plan on retiring or aren't willing to take risks.
Can I store my gold IRA in my home?

Investing in an online brokerage account is the best way to keep your money safe. Online brokerage accounts offer all the same investment options and you do not need any special licenses. You won't pay fees to invest.
Many online brokers also offer tools that can help you manage your portfolio. Online brokers will allow you to download charts so that you can see the performance of your investments.
How much of your IRA should include precious metals?

Protecting yourself from inflation is best done by investing in precious metals such silver and gold. It's not just for retirement. It can also be used to prepare for economic downturns.
Gold and silver prices have increased significantly over the past few years, but they are still considered safe investments because they don't fluctuate as much as stocks do. There is always demand for these materials.
Predictable and stable prices for gold and silver are common. They tend to increase when the economy is growing and decrease during recessions. This makes them excellent money-savers, and long-term investment options.
10% of your total portfolio should be invested in precious metals. You can increase this percentage if you want further diversification.
How can I choose an IRA?

Understanding the type of account you have is the first step towards finding an IRA that suits your needs. This includes whether your goal is to open a Roth IRA (or a traditional IRA). You should also know how much money your have available to invest.
The next step is determining which provider fits your situation best. Some providers offer both accounts and others only specialize in one.
Last, consider the fees associated to each option. Fees may vary from one provider to another and could include annual maintenance fees as well. Some providers charge a monthly cost based on how many shares you own. Others charge only once per quarter.
How much of your portfolio should be in precious metals?

Investing in physical gold is the best way to protect yourself from inflation. This is because you not only get the current price but also the future value when you invest precious metals. As prices rise, so does your investment's value.
If you hold on to your investments for at least five years, you will receive tax benefits on any gains. And if you sell them after this period, you will have to pay capital gains taxes. If you want to learn more about how to buy gold coins, visit our website.
Statistics
External Links
How To
How to buy silver with your IRA

How to start buying silver with your IRA – The best way to invest in gold and silver is through direct ownership of physical bullion. Silver bars and silver coins are a popular way to invest because of their liquidity, diversification, convenience, and ease.
There are many options available if you wish to purchase precious metals such as gold and silver. You can buy them directly from their producers such as refiners and mining companies. You can also purchase them through a dealer, who buys and sellers bullion products, if you don't want to deal directly with the producer.
This article will tell you how to start investing with your IRA in silver.
Investing in Gold & Silver Through Direct Ownership – The first option for purchasing precious metals is to go straight to the source. This allows you to get the bullion directly and have it delivered directly to your home. Some investors store their bullion in their home. Others choose to store their bullion in a safe storage location that is insured and protected. When you hold onto your precious metal, ensure you're storing it properly. Many storage facilities offer insurance coverage for fire, theft, damage, and other risks. But, even with insurance, you can lose your investments because of natural disasters and human error. This is why it is a good idea for precious metals to be stored in a safe deposit container at a bank/credit union.
Buy Precious Metals Online: If you don't want to carry around heavy boxes full of precious metals, there are other options. Bullion dealers sell bullion in different forms, including coins and bars. Coins come in different sizes, shapes, and designs. Coins are usually easier to carry than bars, and they tend to be less expensive. Bars come in a variety of sizes and weights. Some bars are heavy and weigh hundreds of pounds while others only weigh a few grams. A good rule of thumb when selecting which type of bar you should get is to look at what you plan to use it for. You might consider a smaller bar if you intend to give it as a gift. You might spend more money if you plan to display it and add it to your collection.
Buy Precious Metals from Dealers – Another option is to purchase bullion directly from a dealer. Most dealers have a specific area of expertise, usually in silver or gold. Some dealers specialize in particular types of bullion like rounds or minted currency. Others specialize in specific regions. Some specialize in bulk purchasing. You'll find them all to be competitive in price and offer convenient payment methods.
Purchase Precious Metals via Retirement Accounts – Although this is technically not an investment, it can be used as a way to increase exposure to precious materials. You must make investments in precious metals via a qualified retirement account to be eligible for Section 219 tax benefits. These accounts include IRAs and 401(k), as well as 403(b), plans. These accounts can offer better returns than other investment options because they are specifically designed to help you save money for retirement. In addition, most of these accounts allow you to diversify your holdings across multiple metals. What is the drawback? Retirement accounts don't allow everyone to invest. These accounts can only, however, be accessed by those who work for an employer that sponsors them.
—————————————————————————————————————————————————————————————-
By: Bitcoin.com
Title: Bitcoin.com Partners With Hummingbot in VERSE/USDT Campaign on KuCoin With $15,000 in Rewards
Sourced From: news.bitcoin.com/bitcoin-com-partners-with-hummingbot-in-verse-usdt-campaign-on-kucoin-with-15000-in-rewards/
Published Date: Sun, 22 Oct 2023 05:00:23 +0000