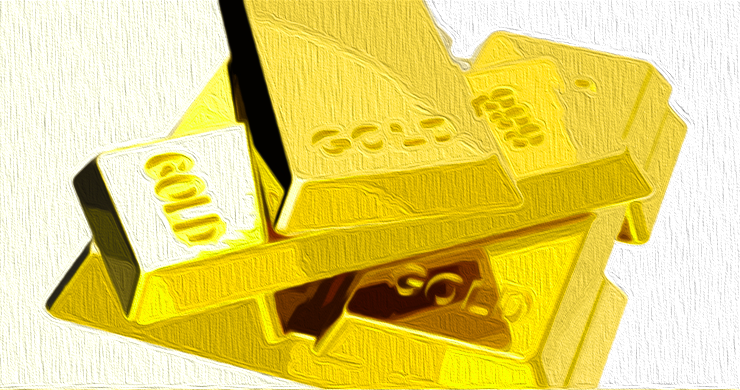 Cathie Wood, the CEO and CIO of Ark Investment Management (Ark Invest), has made a bold prediction that the cryptocurrency market will surge to $25 trillion by 2030. Wood believes that bitcoin and ether will dominate the crypto ecosystem, which is currently valued at approximately $1 trillion. She emphasizes the significance of regulatory advancements in bringing institutional investors into the market and highlights the partnership between Blackrock and Coinbase as a crucial development.
Cathie Wood's Optimistic Outlook on Crypto Market
In an interview with CNBC, Cathie Wood expressed her optimism regarding the approval of spot bitcoin exchange-traded funds (ETFs) by the U.S. Securities and Exchange Commission (SEC). She noted the significant changes in the regulatory landscape compared to a year ago and highlighted the SEC's engagement with Ark Invest's spot bitcoin ETF application. Wood also mentioned that the SEC has been in communication with other applicants, including Blackrock.
Wood believes that regulatory breakthroughs are vital in bringing institutional investors into the crypto market. She specifically points out the partnership between Blackrock and Coinbase as a pivotal development. Blackrock's Ishares Bitcoin Trust will utilize Coinbase Custody as its custodian, solidifying the collaboration between the world's largest asset manager and a prominent crypto exchange.
Wood predicts that both bitcoin and ether will dominate the crypto ecosystem, leading to its scaling from its current value of over $1 trillion to an impressive $25 trillion by 2030.
Bitcoin Price Projections by Ark Invest
Ark Invest, under Cathie Wood's leadership, has projected that the price of bitcoin will reach $1.48 million. In February, the firm presented three scenarios for bitcoin's price, with a base case of $682,800 by the end of 2030. The bull case envisioned bitcoin surging to $1.48 million within the same timeframe. Wood has expressed increased confidence in the latter projection.
Wood anticipates that the SEC will approve multiple spot bitcoin ETFs simultaneously. Ark Invest's spot bitcoin ETF application has a final deadline of January 10, 2023, prompting the SEC to make a decision by then. Wood believes that the SEC will choose to approve multiple ETFs to avoid favoring specific entities.
JPMorgan has also expressed similar expectations, stating that it anticipates the SEC to approve multiple spot bitcoin ETFs at once. Currently, the SEC is considering between eight and ten spot bitcoin ETF applications, according to SEC Chairman Gary Gensler.
What are your thoughts on Cathie Wood's prediction and the potential approval of spot bitcoin ETFs? Share your opinions in the comments section below.
Frequently Asked Questions
Can the government steal your gold?

You own your gold and therefore the government cannot seize it. You earned it through hard work. It belongs to you. There may be exceptions to this rule. You can lose your gold if you have been convicted for fraud against the federal governments. Your precious metals can also be lost if you owe tax to the IRS. However, if you do not pay your taxes, you can still keep your gold even though it is considered property of the United States Government.
Can I buy gold using my self-directed IRA

Your self-directed IRA can be used to purchase gold, but first you need to open an account with a brokerage firm such as TD Ameritrade. Transfer funds from an existing retirement account are also possible.
The IRS allows individuals to contribute as high as $5,500 ($6,500 if they are married and jointly) to a traditional IRA. Individuals are allowed to contribute $1,000 each ($2,000 if married or filing jointly) to a Roth IRA.
If you do decide you want to invest your money in gold, you should look into purchasing physical bullion instead of futures contracts. Futures contracts, which are financial instruments based upon the price of gold, are financial instruments. These contracts allow you to speculate on future gold prices without actually owning it. Physical bullion, however, is real gold and silver bars that you can hold in your hand.
What are some of the benefits of a gold IRA

An Individual Retirement Account (IRA) is the best way to put money towards retirement. You can withdraw it at any time, but it is tax-deferred. You have complete control over how much you take out each year. There are many types to choose from when it comes to IRAs. Some are better suited for people who want to save for college expenses. Others are made for investors seeking higher returns. Roth IRAs, for example, allow people to contribute after they turn 59 1/2. They also pay taxes on any earnings when they retire. These earnings don't get taxed if they withdraw funds. This type account may make sense if it is your intention to retire early.
The gold IRA allows you to invest in different asset classes, which is similar to other IRAs. Unlike a regular IRA that requires you to pay taxes on the gains you make while you wait to access them, a gold IRA does not have to do this. This makes gold IRA accounts a great choice for those who want their money to be invested, not spent.
An additional benefit to owning gold through an IRA, is the ease of automatic withdrawals. This eliminates the need to constantly make deposits. To avoid missing a payment, direct debits can be set up.
Finally, gold remains one of the best investment options today. Because it isn't tied to any particular country its value tends be steady. Even during economic turmoil, gold prices tend to stay relatively stable. It is therefore a great choice for protecting your savings against inflation.
Statistics
External Links
How To
The History of Gold as an Asset

Gold was a currency from ancient times until the early 20th century. It was popular because of its purity, divisibility. uniformity. scarcity and beauty. Aside from its inherent value, it could be traded internationally. However, since there were no international standards for measuring gold at this point, different weights and measures existed worldwide. For example, in England, one pound sterling was equal to 24 carats of silver; in France, one livre tournois was equal to 25 carats of gold; in Germany, one mark was equal to 28 carats of gold; etc.
In the 1860s the United States began issuing American currency made up 90% copper (10% zinc) and 0.942 gold (0.942 pure). The result was a decrease in foreign currency demand, which led to an increase in their price. At this point, the United States minted large amounts of gold coins, causing the price of gold to drop. They needed to pay off debt because they had too much money coming into circulation. To do this, they decided that some of their excess gold would be sold back to Europe.
Many European countries didn't trust the U.S. dollars and started to accept gold for payment. Many European countries began to use paper money and stopped accepting gold as payment after World War I. The price of gold rose significantly over the years. Although the price of gold fluctuates today, it remains one of your most safe investments.
—————————————————————————————————————————————————————————————-
By: Kevin Helms
Title: Ark Invest CEO Cathie Wood Predicts Crypto Market to Reach $25 Trillion by 2030
Sourced From: news.bitcoin.com/ark-invest-ceo-cathie-wood-sees-crypto-market-exploding-to-25-trillion-in-2030/
Published Date: Thu, 16 Nov 2023 02:30:57 +0000